I cannot tell you how easy it is to put this matcha lava cake together – you just need to melt the chocolate and butter, whisk in an egg, some matcha and a bit of flour and it's ready to be baked! I used microwave to melt my chocolate and butter, but you can also use a double boiler.
I absolutely love how this matcha lava cake turned out in the end. It is not too sweet even though it's made with white chocolate and the ooze is simply irresistible! Paired with ice cream – too bad I don't have any matcha or red bean ice cream – this is one perfect treat that I'll make when I have a lava cake craving from now on!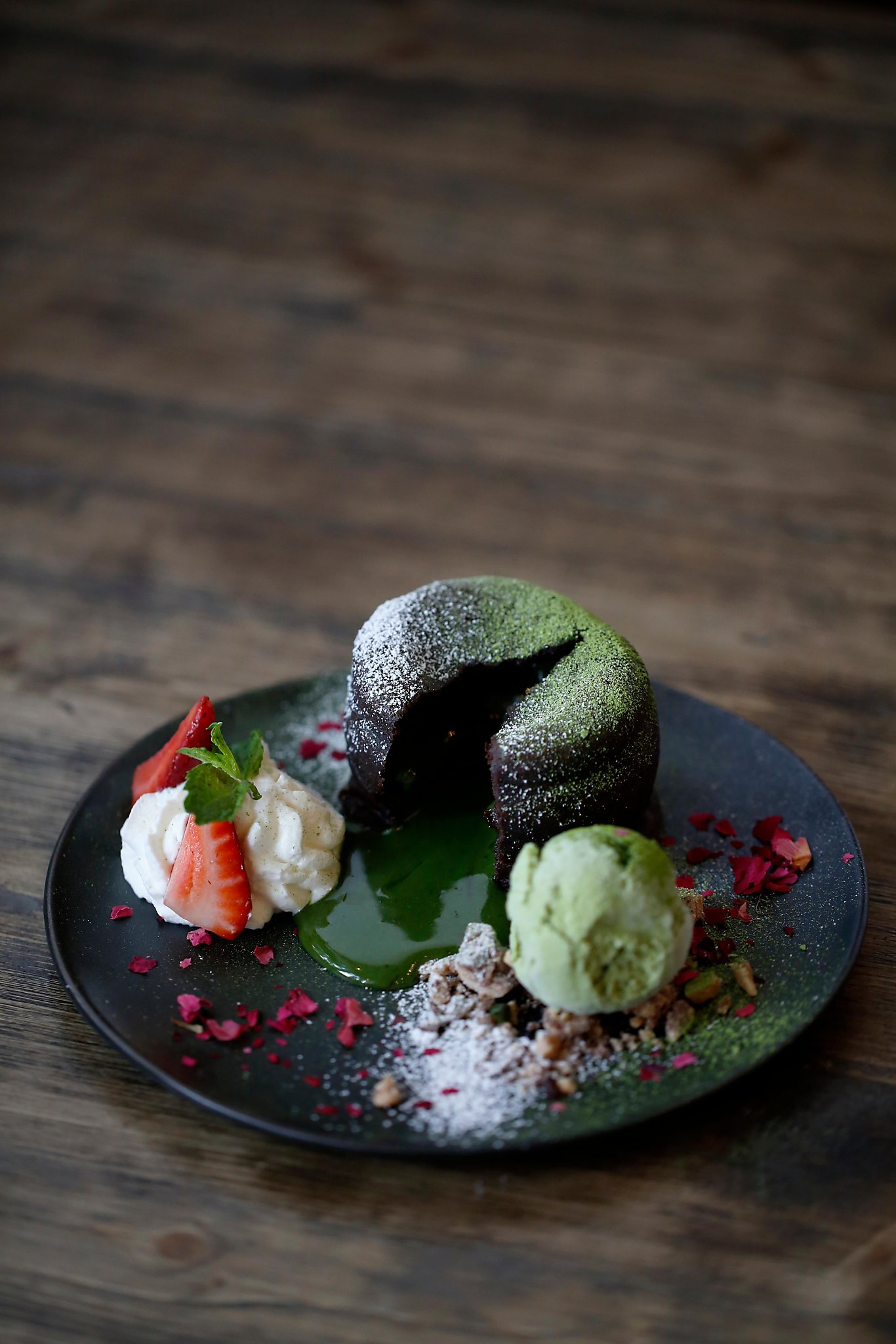 INGREDIENTS
1.5 tbsp all-purpose flour
1 tbsp Patissier Uji Matcha Powder
1 egg
40g melted unsalted butter
70g melted white chocolate
INSTRUCTIONS
MIX THE CAKE BATTER
Whisk melted white chocolate, melted unsalted butter and egg together.
Mix matcha powder, all-purpose flour until fully incorporated in another bowl
Grease the ramekins with butter and sprinkle flour in ramekins.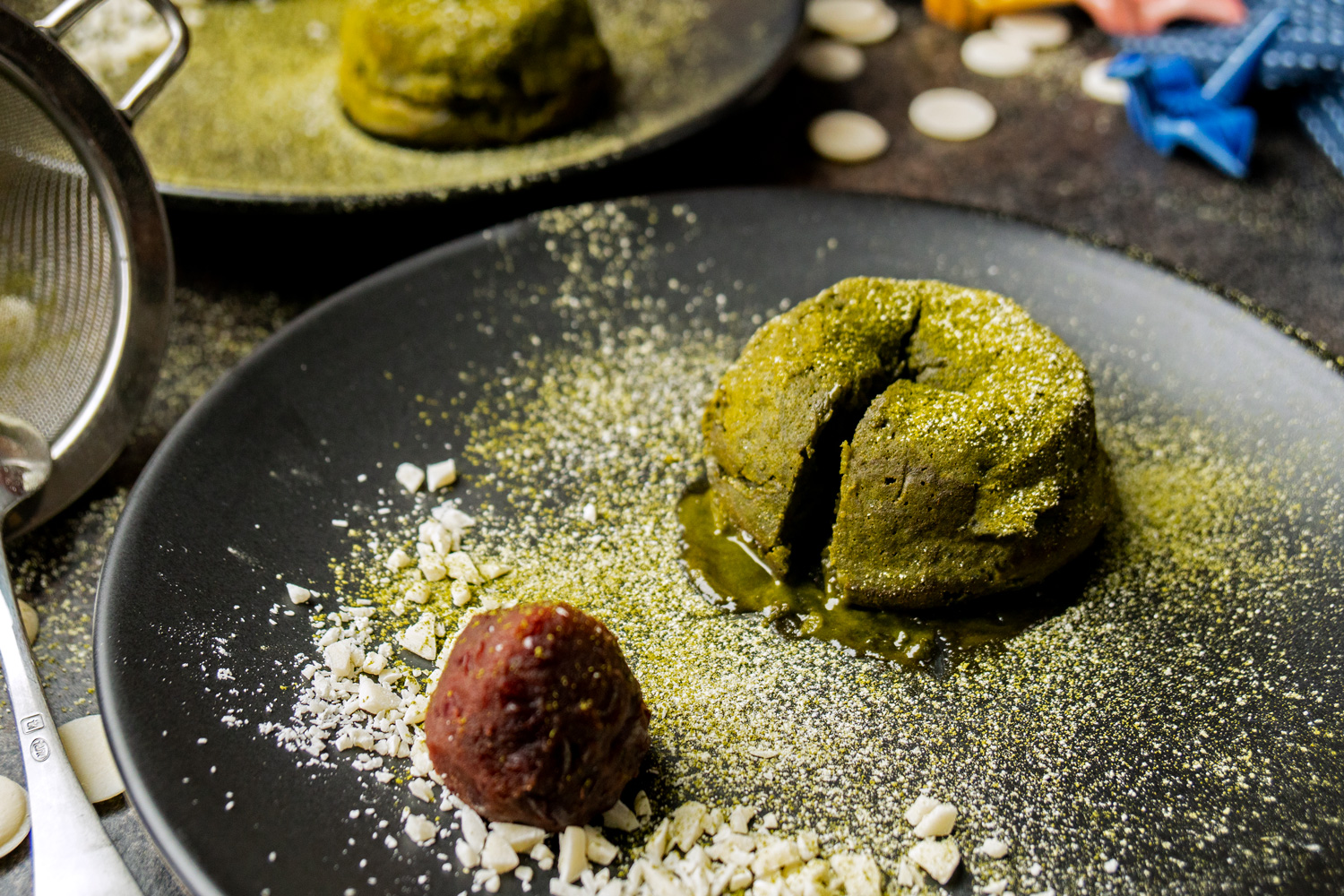 BAKE THE CAKE
Pour batter into ramekins, chill for 30 minutes.
Preheat oven to 200 ºC. Place ramekins onto baking tray about 2.5 cm apart.
Bake the matcha lava cakes for about 10 minutes.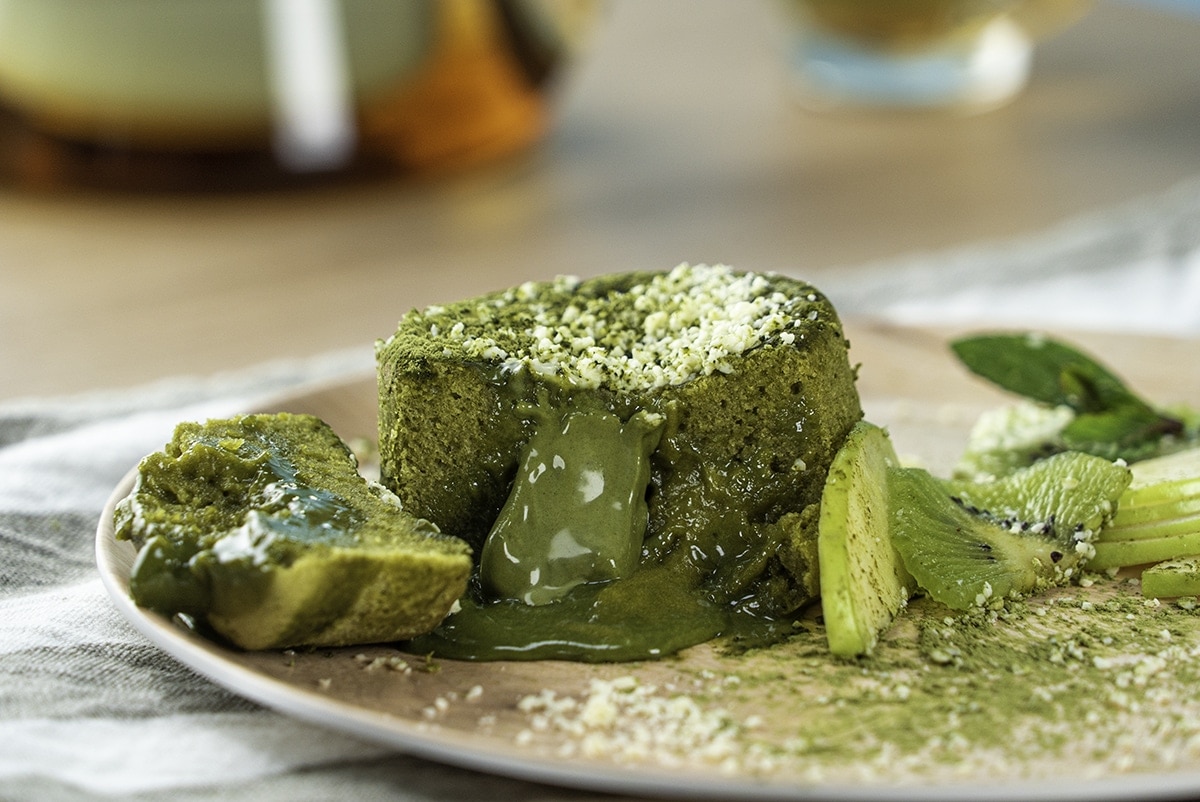 ASSEMBLE ANDSERVE
Remove from oven and cool for 8-10 minutes.
Assemble by dusting powdered icing sugar on the top of the matcha lava cakes.
Serve and enjoy!