I'm excited to bring this healthy invisible apple cake that 70% of the ingredients are solely pure apples.
You might be thinking but a dessert with 70% fruit is surely already considered healthy, and yes I agree with you. You're right.
But I'm taking it even healthier by using awesome wholesome ingredients that apart from giving you amazing flavours, they are also packed with nutritional benefits.
This cake consists of tender apple layers between thin custard-like layers, with optional cinnamon oats crumble if you want to take it further up a notch. The combination of everything is just so perfect, cosy and it's everything that you'd want in this cold weather.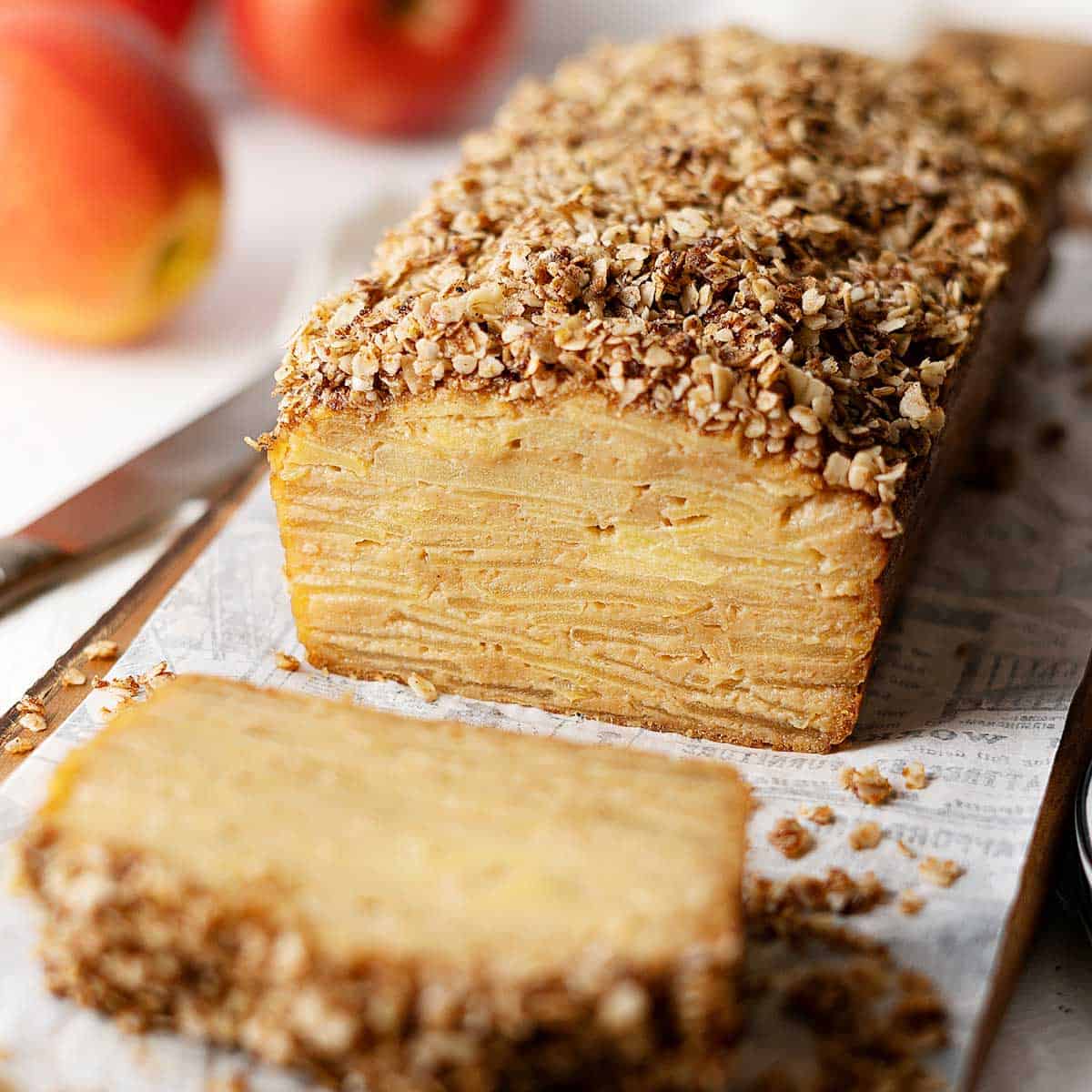 INGREDIENTS
THE STREUSEL
2 tbsp. sliced almonds
2 tbsp. xylitol (or regular sugar)
1/2 cup (60g) spelt flour
2 tbsp. butter, cold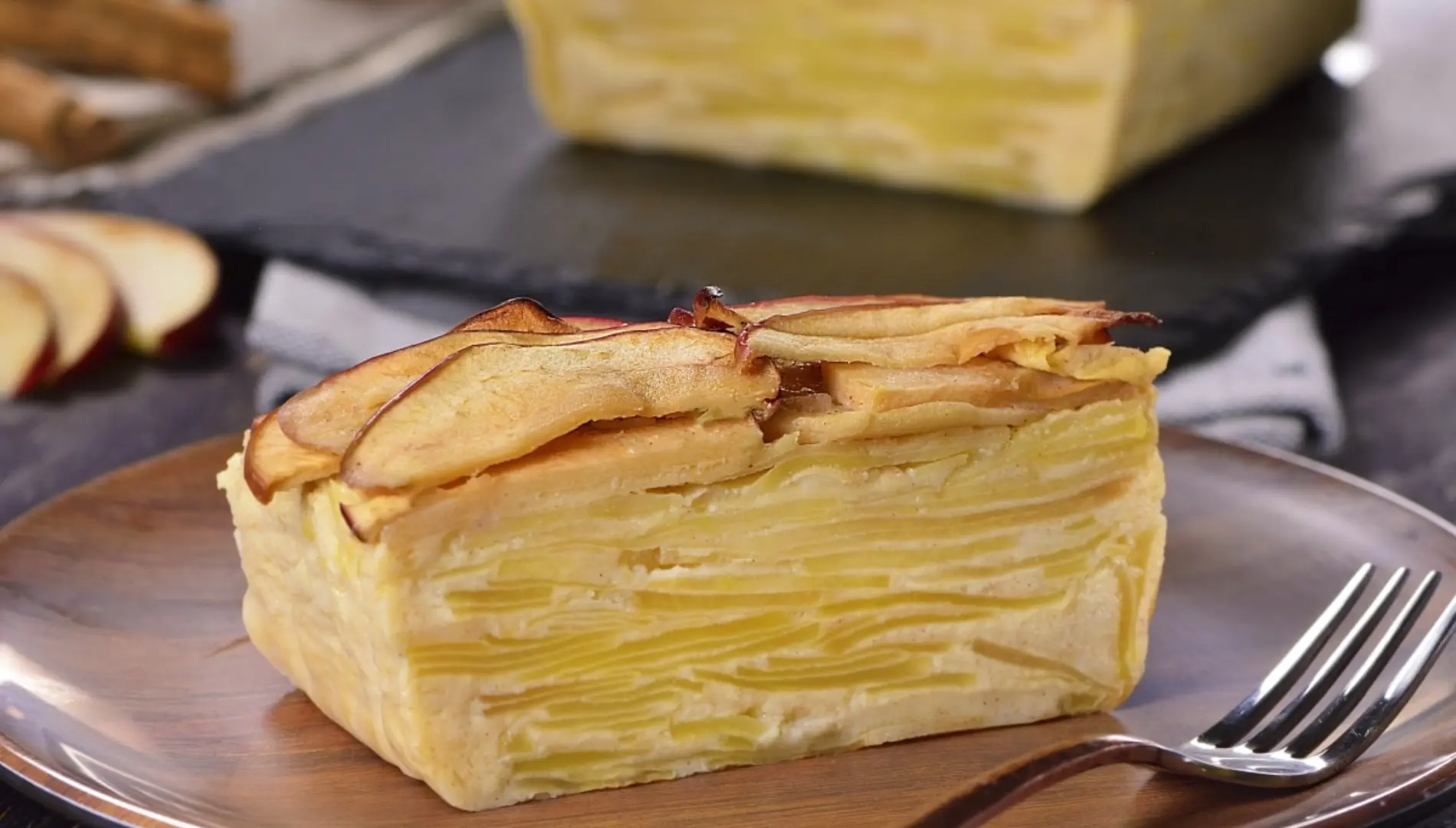 THE CAKE
1/3 cup (80ml) milk (or plant-based milk)
1/3 cup (65g) xylitol (or regular sugar)
5-6 medium-sized apples (e.g. Elstar or Pink Lady)
1/4 tsp. ground cinnamon
4 large eggs
1/3 cup (80g) butter, melted
1 cup (130g) spelt flour
INSTRUCTIONS
MAKING THE STREUSEL
Add the flour and xylitol (or sugar) in a bowl and mix.
Add the cold butter in small pieces to the mix and rub everything between your fingers until you get nice streusel in various sizes.
Add the sliced almonds and mix in.
Place in the fridge until needed.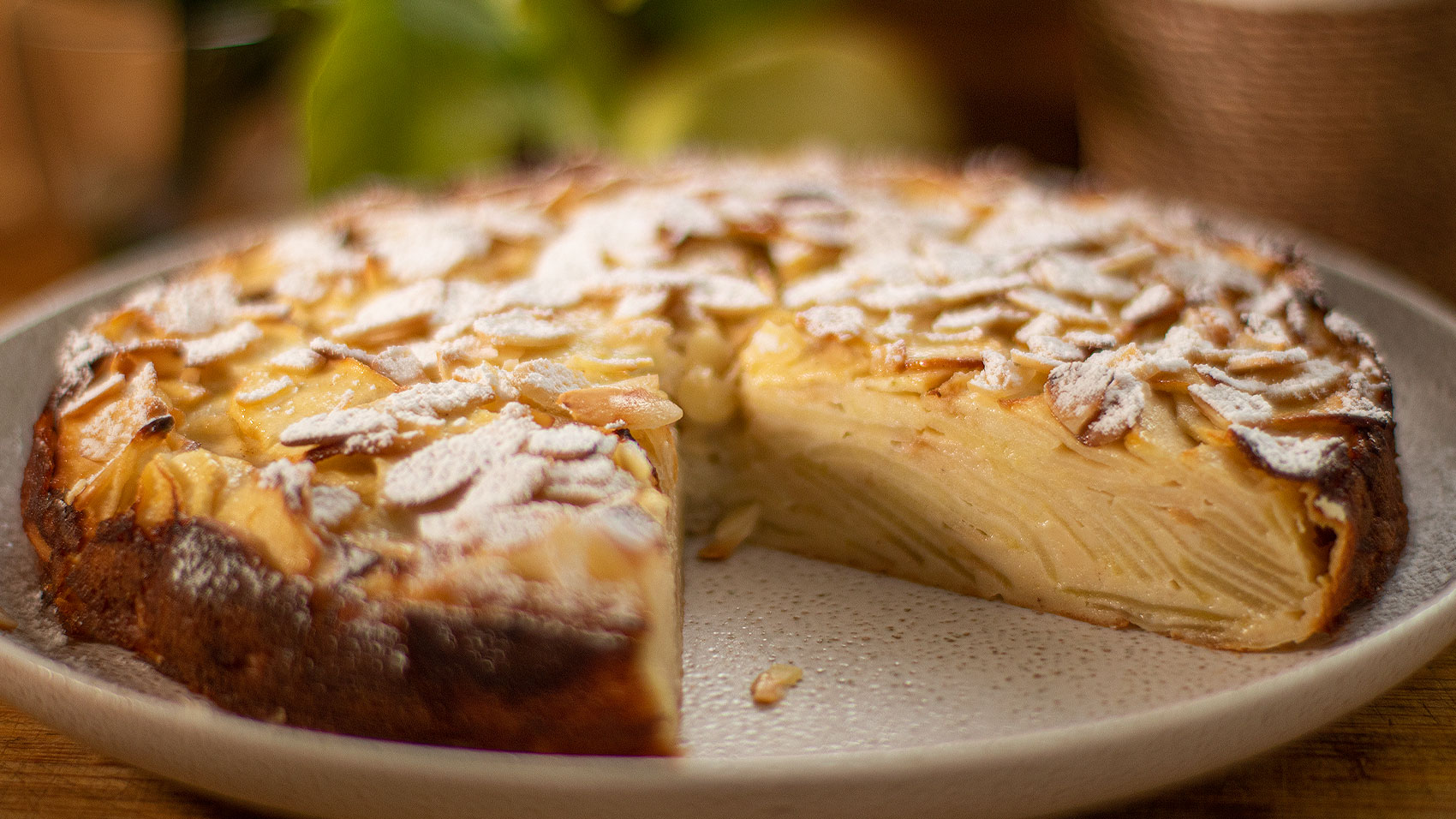 PREPARE THE OVEN
Preheat the oven to 350°F (180°C).
Grease a loaf tin (about 9×4.5 inches) and line with some baking parchment – it should overlap the edges of the baking tin. That will help you to lift the cake out of the tin when baked.
Set aside.
Melt the butter and let cool down a bit.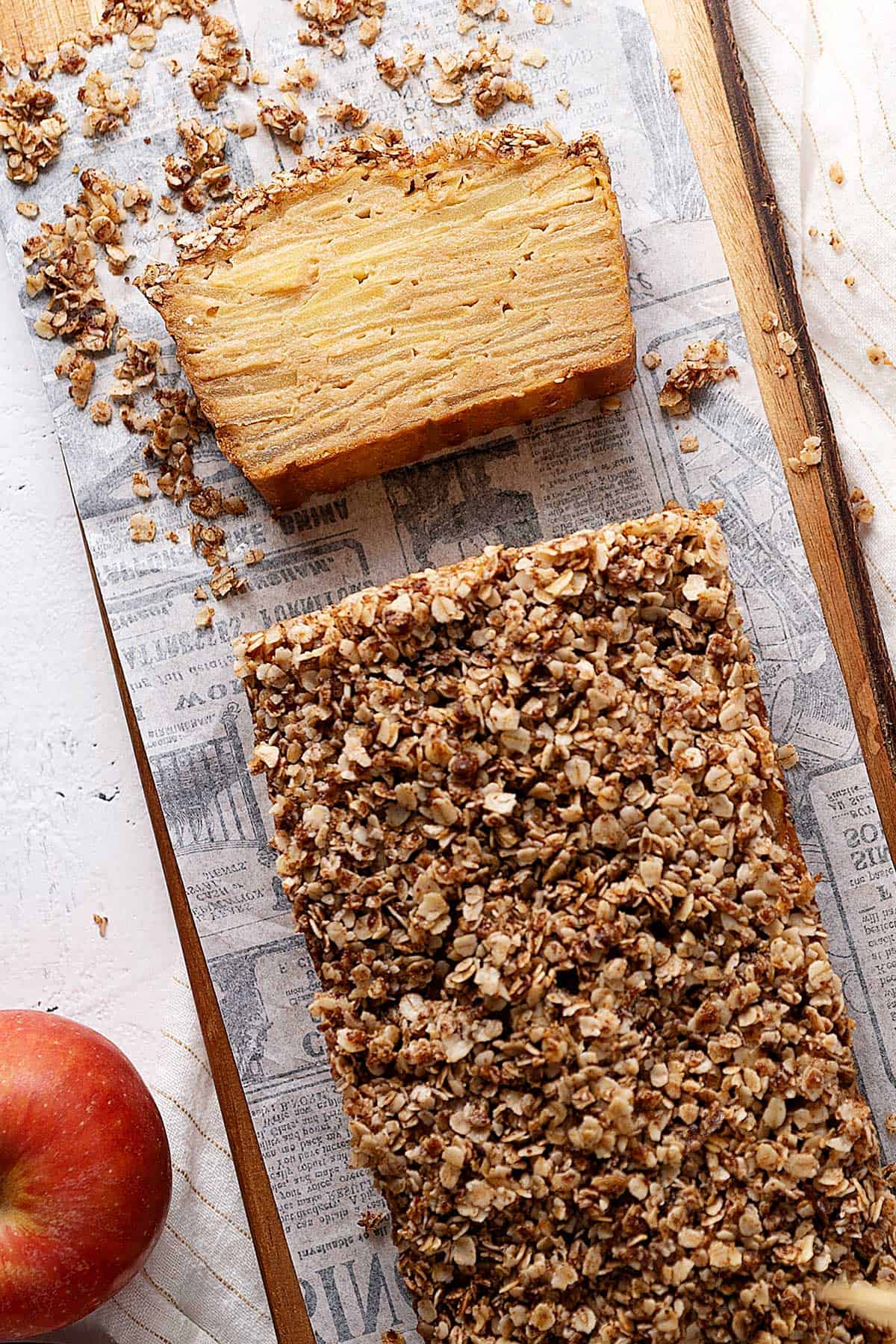 MAKING THE BATTER
Add the eggs and xylitol (or sugar) in a large bowl and mix until well combined and foamy.
Add the flour and cinnamon and mix until well combined.
Add the milk and mix in.
Add the melted butter and mix in. Set aside.
BAKE AND SERVE
Wash and peel the apples.
Cut into quarters and remove the core.
Slice the apples thinly and place them in the batter – be careful and try not to break the apple slices.
The apple slices should be coated with the batter completely.
Place the apple slices in an orderly fashion in the prepared baking tin.
Try to get even layers of apple slices – the more clean layers you can get the better.
Sprinkle the streusel on top of the cake and bake for about 40 minutes. If the streusel or sliced almonds get too dark, cover with some aluminum foil towards the end of the baking time.
Take out of the oven and let cool down completely.
Place the cake in the fridge for about 2 hours before serving and slicing.