Up until I was about 12 years old, my parents took my sister, Tracy, and me to Easter service at St. Louis Cathedral in Jackson Square. The only way they could keep us in check during mass was by bribing us to be good and quiet with promises of post-church beignets at Café de Monde across the street. We'd get so excited about the prospect of massive quantities of sugar that we probably would have done pretty much anything to ensure we got beignets before going home. Mom was a bit of a stickler when it came to sweets; I mean, at our house, Raisin Bran® was considered toeing the line of junk food! So you can only imagine how amped up we were at the mere prospect of real, honest-to-goodness fried dough piled sky-high with a mountain of powdered sugar.
Like good southern kids we were dressed to the nines—me in my blue blazer, khakis, and white oxfords, Tracy in her Easter dress—and Mom, like all the proper matriarchs, with an Easter hat perched on her head that has a wingspan of at least 18 inches. No sooner had the crispy-fried beignets arrived than our holiday best was coated in a dusting of white powder, as it was our tradition to see who could blow the snowy confectioners' sugar off of the mountain of beignets and onto the other the quickest. After we'd made a complete mess of ourselves, we'd get down to business and devour our crispy-fried beignets, still hot from the fryer and so amazingly tender.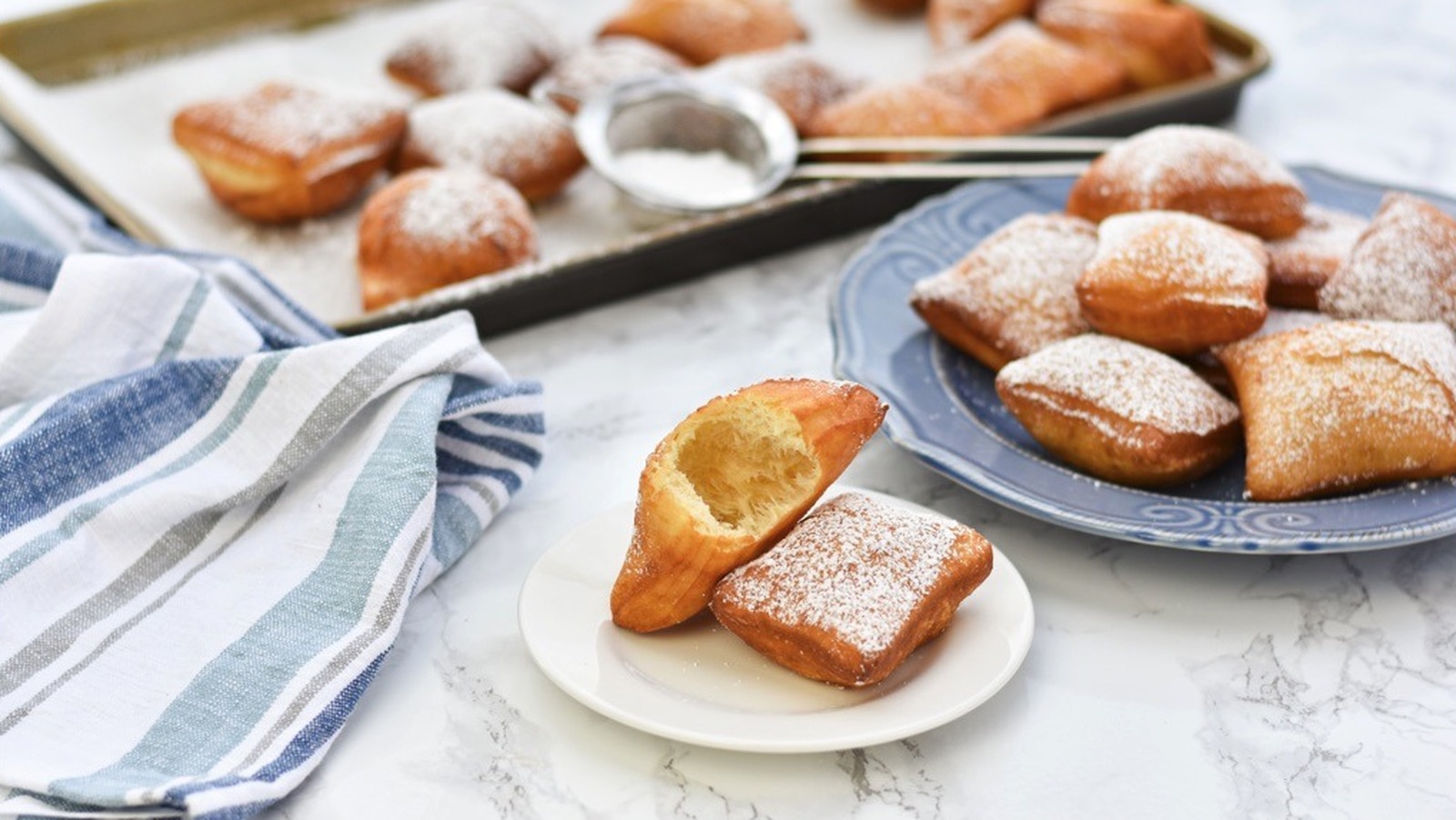 INGREDIENTS
3/4 cup buttermilk
3 cups unbleached all purpose flour
powdered sugar for dusting
1 tsp kosher salt (do not use iodized salt)
2 TBSP melted butter
1/4 cup granulated sugar
canola oil for frying
1 cup 100% hydration Sourdough Starter, fed and active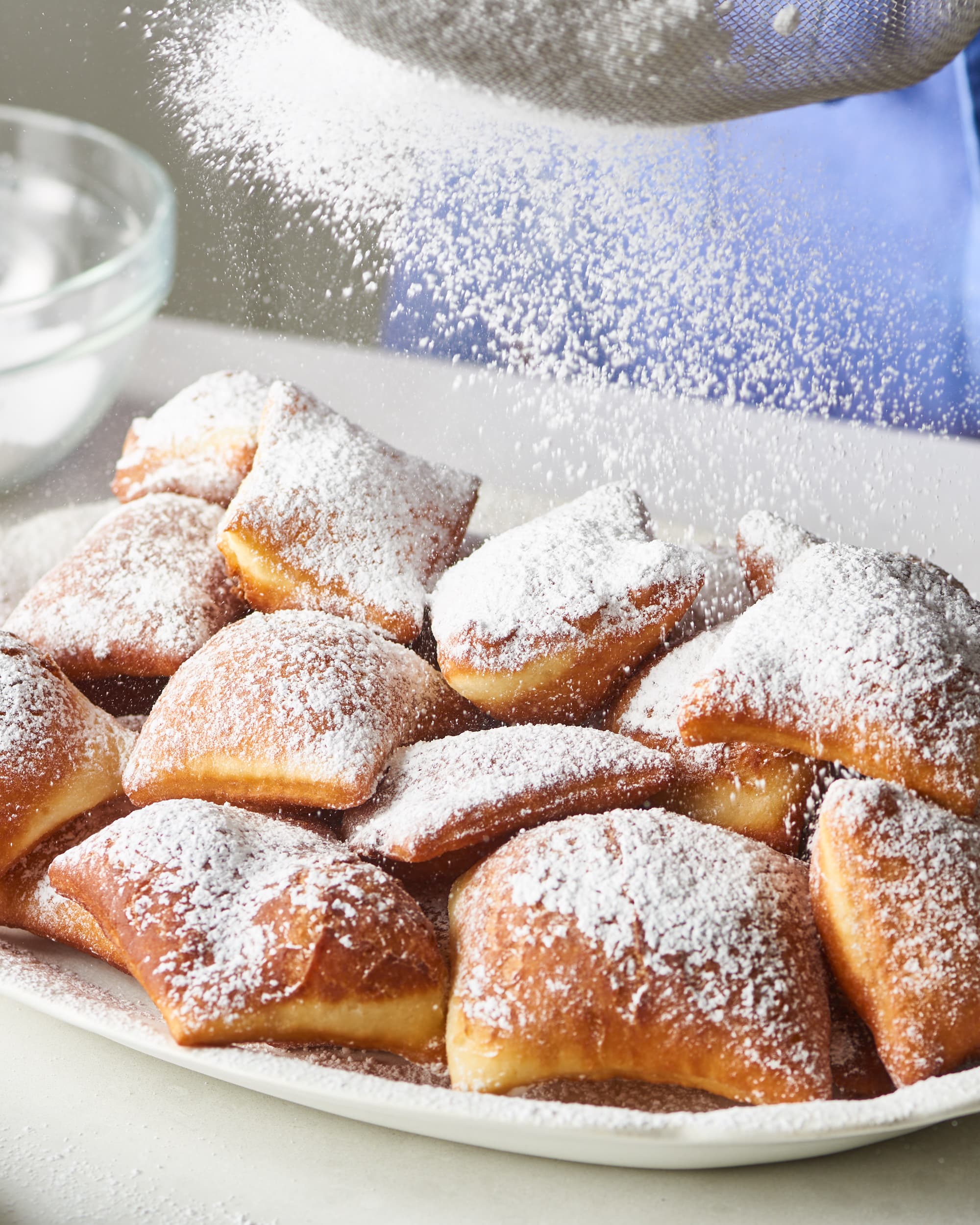 INSTRUCTIONS
MIXING THE INGREDIENTS
In the bowl of an electric mixer, combine the sourdough starter, flour, granulated sugar, buttermilk, melted butter, and salt.
Knead on low speed for 5 minutes, until all the ingredients are combined and the dough forms a ball that is slightly sticky.
Place the dough in a lightly greased bowl, cover with plastic wrap and allow to sit on the counter in a warm spot for 4 to 6 hours.
It should be almost doubled in size.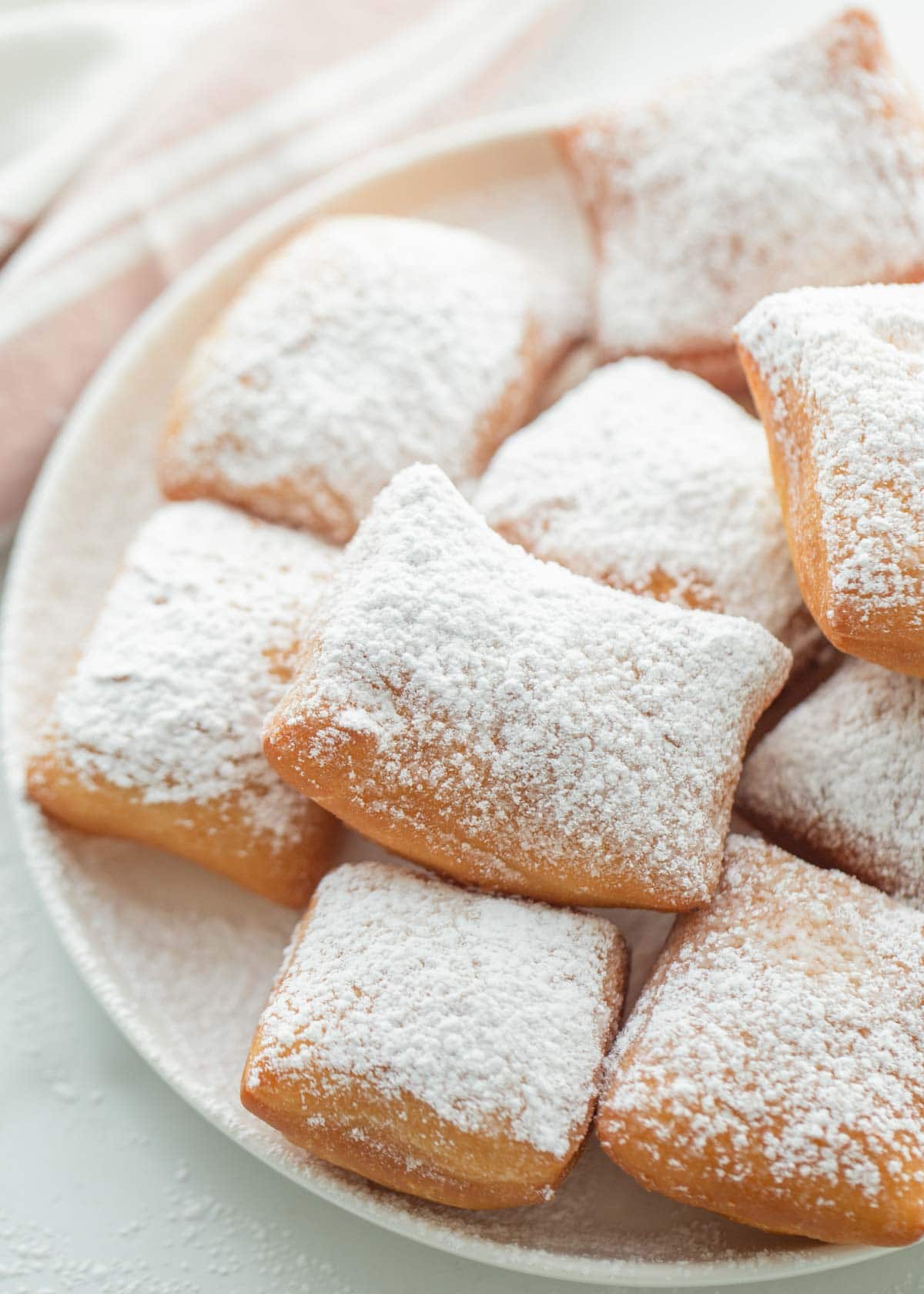 FORM AND FRY
Place the bowl in the fridge.
And allow to ferment overnight, or up to 48 hours.
Heat a large skillet with about 2″ of canola oil in it until hot (about 325 degrees)
Lightly flour the counter.
Roll the dough out into a large rectangle about ¼" thick.
Cut the dough into squares about 3".
Working with 4-6 squares at a time (don't crowd your skillet!) drop the dough into the hot oil, flipping them often until they are golden brown and puffed. This will literally take a few seconds, so don't walk away!
Transfer to a cooling rack set over a baking sheet for a few seconds and then dust with powdered sugar.
Repeat with remaining dough.
Enjoy while they are still warm!!!