This is one showstopper cake, with fresh flowers adorning the cake. Lemon and Elderflower Cake, a copycat royal wedding cake of the Duke and Duchess of Sussex, baked by Claire Ptak for the occasion.
Since this is a copycat royal wedding cake, I took the liberty to decorate my Lemon and Elderflower Cake with fresh white roses.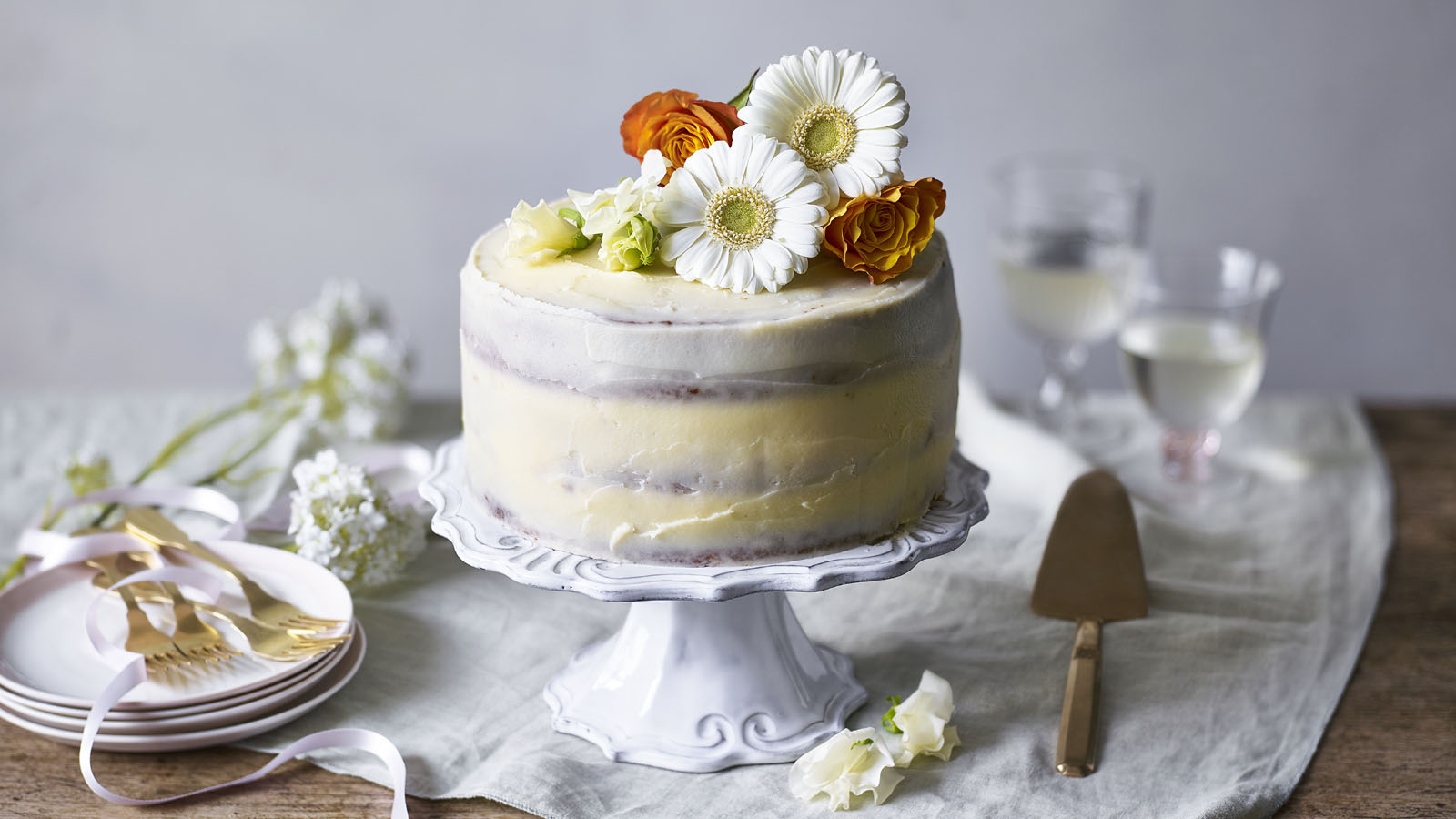 INGREDIENTS
FOR THE ICING
fresh flowers to decorate
finely grated zest of 1 lemon
700g icing sugar
300g full fat cream cheese
250g butter, softened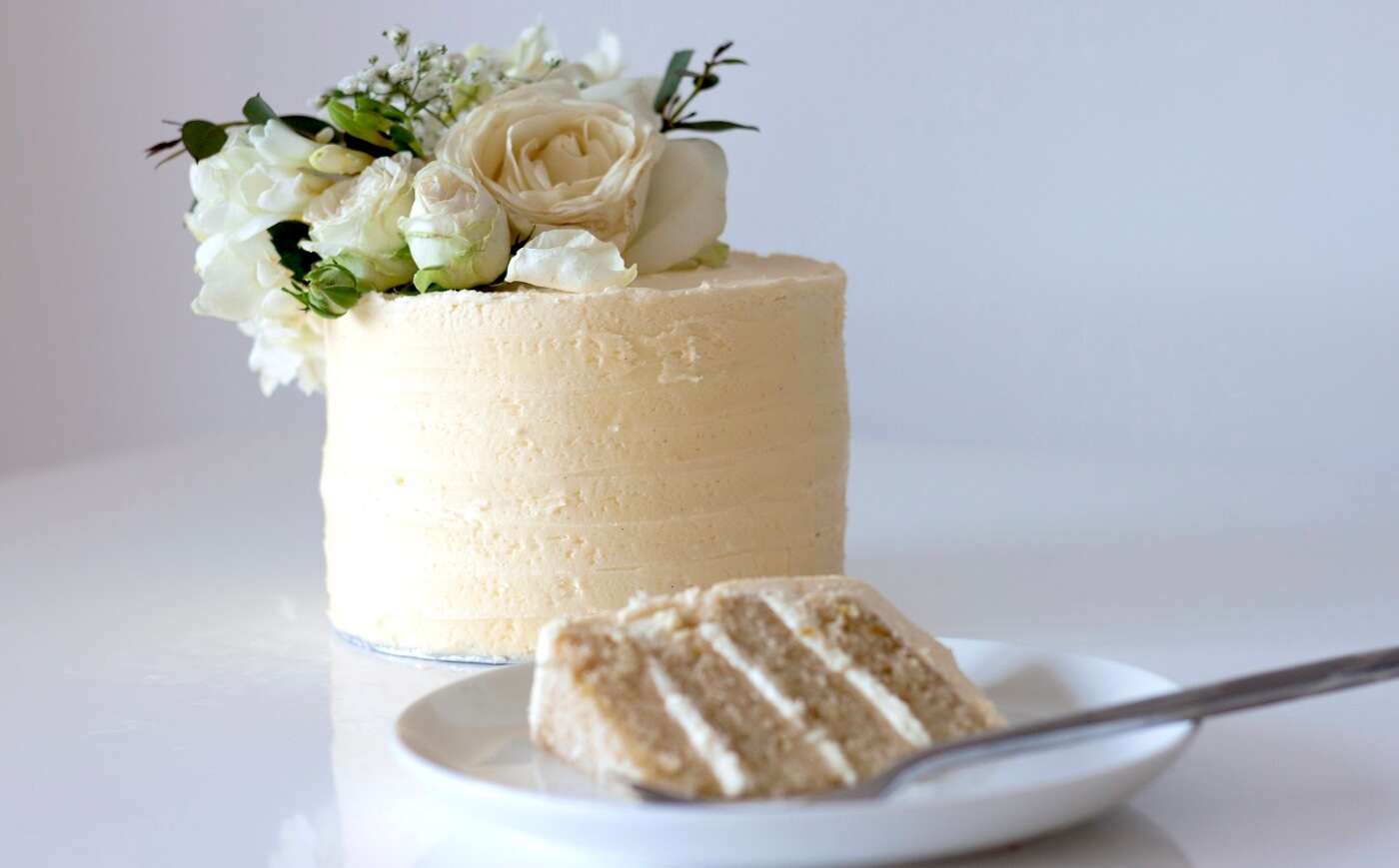 FOR THE CAKE
3 tbsp elderflower cordial
finely grated zest of 1 lemon, plus juice
450g self-raising flour
450g golden caster sugar
450g butter, softened
50ml milk
100g natural yoghurt
6 medium eggs
oil, for greasing
INSTRUCTIONS
MIX THE CAKE BATTER
Heat oven to 160C/140C fan/gas 3.
Grease and line the base and sides of 3 x 20cm cake tins with baking parchment.
In a jug, whisk the eggs, yogurt and milk.
Beat the butter and sugar together in a large bowl, using an electric hand whisk.
When you have a light and fluffy mixture, add the flour, the liquid in the jug and the lemon zest.
Mix again until smooth.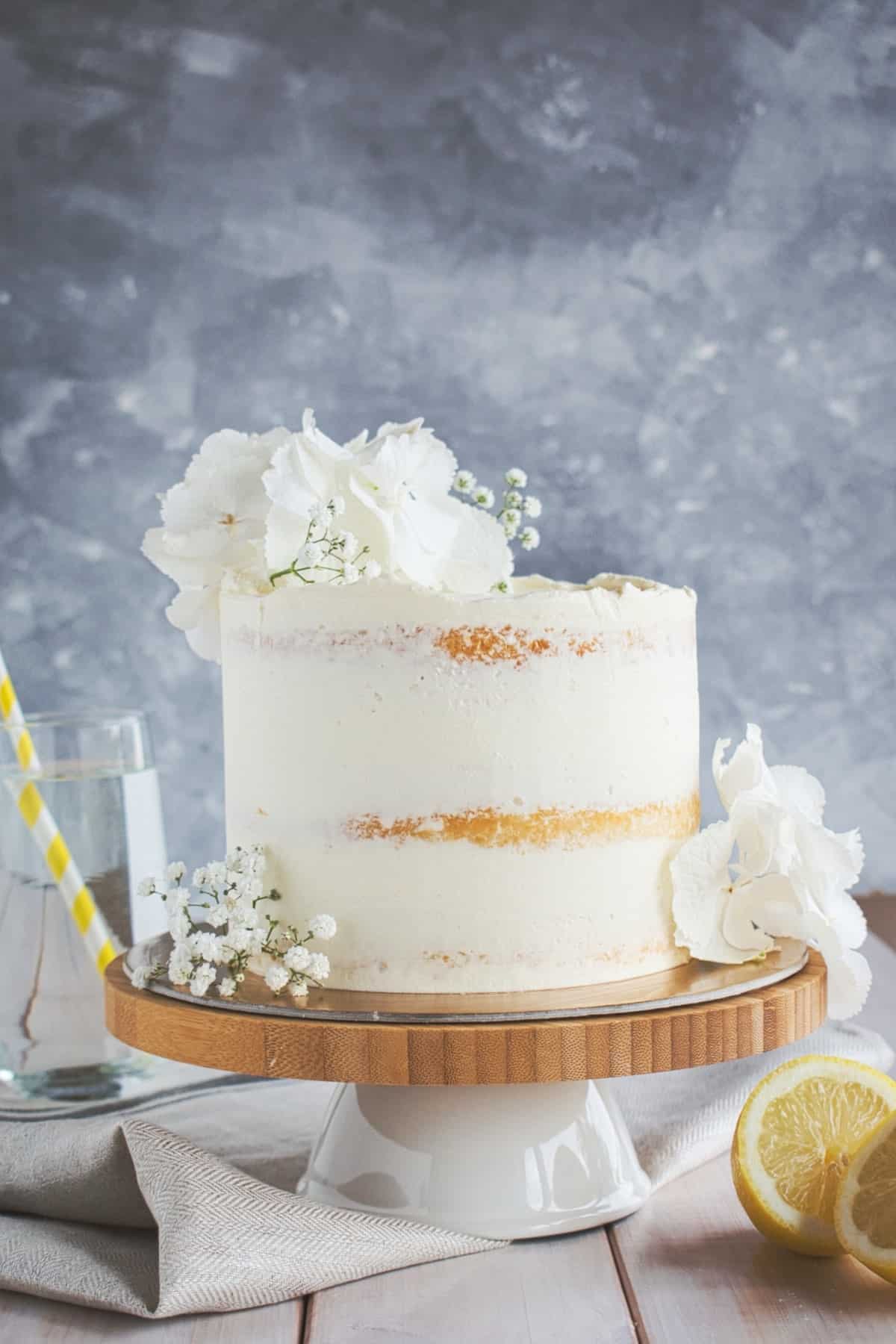 BAKE THE CAKE
Divide the cake mixture between the tins, level the surfaces and bake for 40 mins.
Mix the lemon juice and elderflower cordial.
When the cakes are cooked, poke all over the surface with a cocktail stick then spoon the lemon and elderflower syrup over the cakes.
Leave to cool in the tins.
Once cool, you can wrap in cling film and keep for 3 days before icing.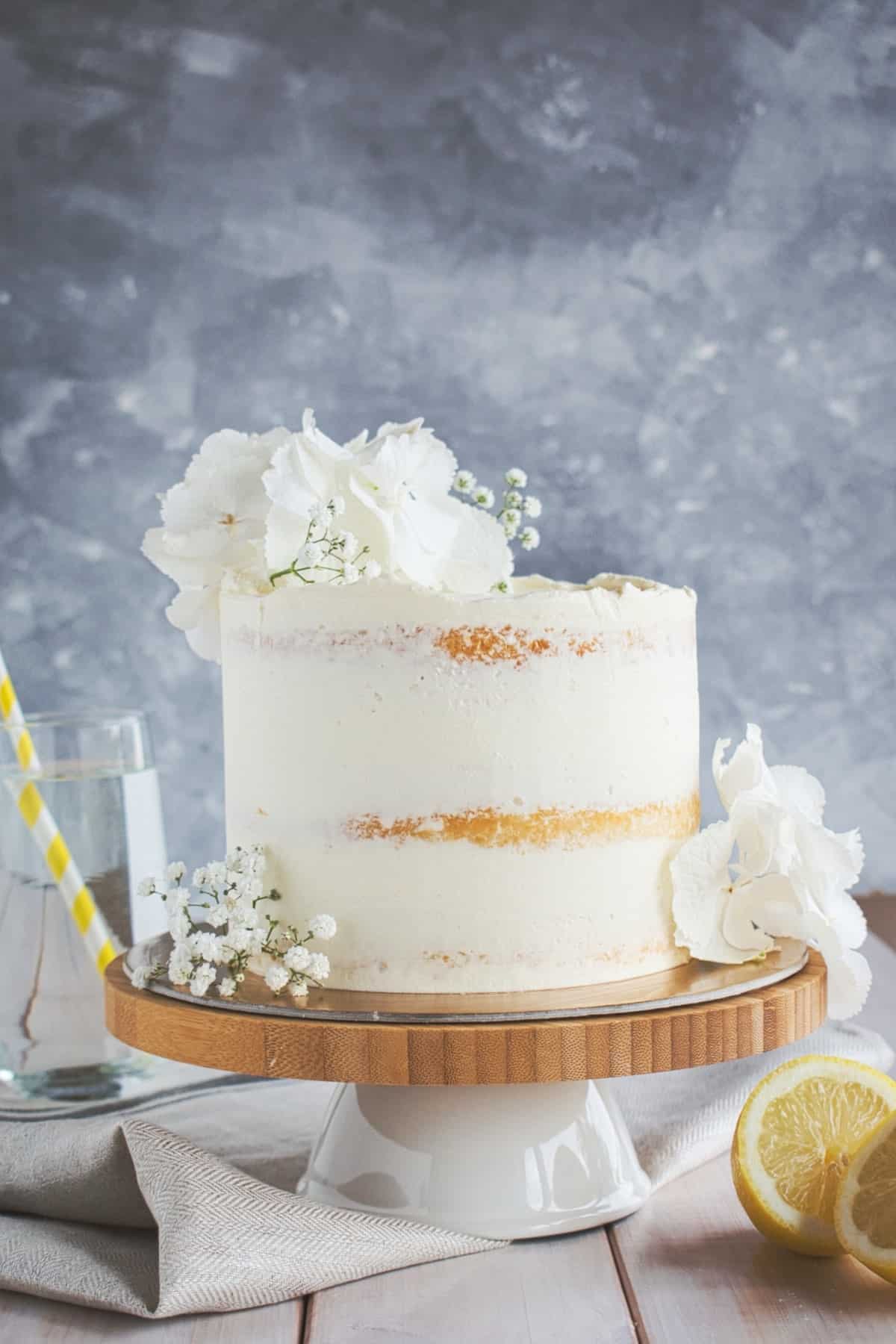 MAKE THE ICING
To make the icing, beat the butter until smooth with an electric hand whisk.
Add half the icing sugar, use a spatula to mash the mixture together (this will help to prevent an icing sugar cloud) then whisk again.
Add the remaining icing sugar, cream cheese and lemon zest, mash again.
Whisk again until smooth.
ASSEMBLE THE CAKE
Stack the cakes on a cake stand with plenty of icing between each layer.
Pile most of the remaining icing on top.
Use a palette knife to spread it across the top and down the sides, covering the cake in swirls (don't worry about it looking too perfect).
Add the final bit of icing to the top and use it to cover any patches where the cake is poking through.
Decorate with fresh flowers.