Hey there. Hope your all doing well. I've been spending a lot of time playing around in the kitchen (who am I kidding, I always do that..) Now I have my 5 year old daughter along for the ride. We've been making a whole bunch of "kids friendly" snacks and foods. (Check out my highlight on Instagram) She's a huge fan of chocolate cake, so she was more then okay with me wanting perfect this double chocolate loaf cake recipe.
I absolutely adore loaf cakes. They always come out of the pan, without out the same shenanigans that my bundt pan always pulls on me. In addition to that, it's a great size for out family of 4.
Anyways, back to this double chocolate loaf cake.. I'm sure you can see that it's good. Like very very good. I mean it's chocolate cake with chocolate chips. How could that ever be bad?!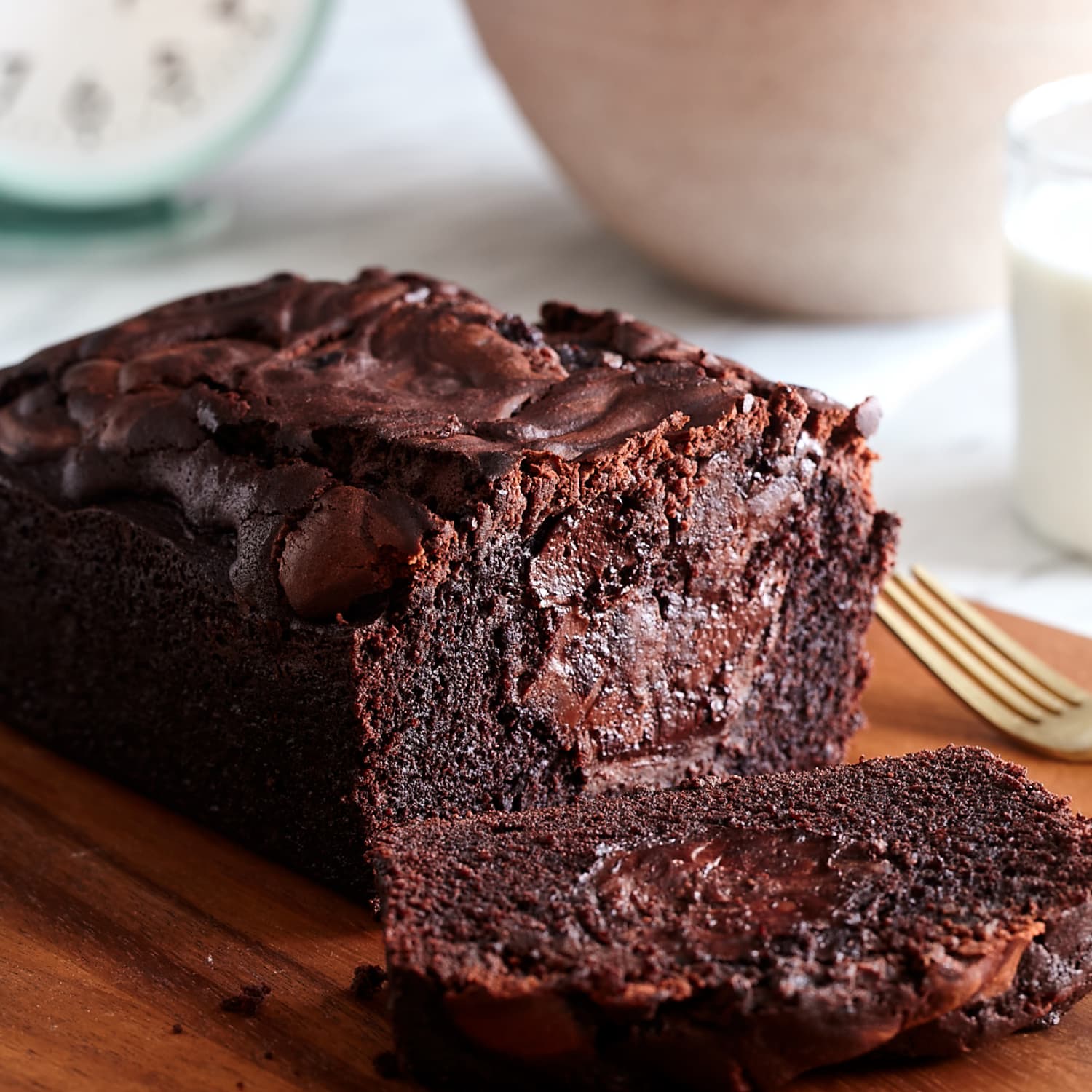 INGREDIENTS
For the cake:
200 g butter
2 level teaspoons baking powder
200 g bitter chocolate (or 100 g bitter and 100 g milk chocolate)
220 g wheat flour
30 g cornstarch
5 eggs (size M)
200 g sugar
30 g cocoa powder
2 tablespoons milk
For the chocolate glaze:
70 g heavy whipping cream
70 g bitter chocolate
INSTRUCTIONS
PREPARING THE OVEN
Preheat the oven to 180°C, top and bottom heat. Prepare a 30 cm loaf tin by greasing with butter and dusting with flour.
MIXING THE INGREDIENTS
Chop up the chocolate into small pieces and set it aside.
In a bowl sift together the wheat flour, cornstarch, cocoa powder, baking powder and set it aside.
Separate the egg whites from the egg yolks.
With an electric mixer cream together the butter and sugar until light and fluffy. Continue mixing adding one egg yolk at a time mixing well between each addition. Gradually add the dry ingredients and milk to the butter mixture until just combined, do not over mix. It is best using a wooden spoon or spatula at this stage, if not set your electric mixer to its lowest speed.
Whip the eggs whites to stiff peaks and then gradually fold this into the cake batter with a spatula, again being sure not to over mix as you want this to be a light and airy cake batter. Finally add the chopped chocolates gently folding it through the cake batter until evenly spread.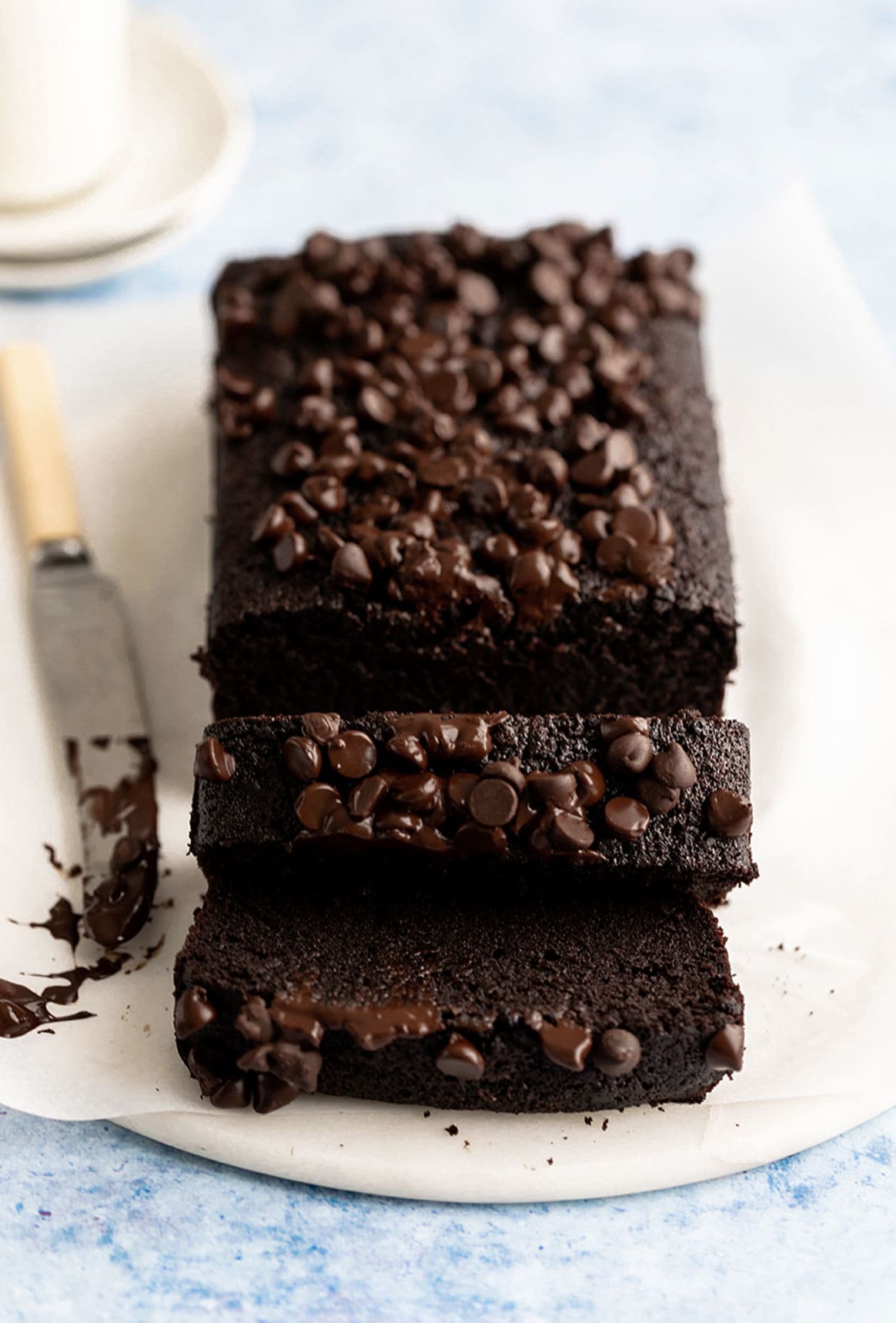 BAKE AND SERVE
Pour the cake batter into the prepared loaf tin and bake for 65 minutes, to check it is done insert a skewer into the middle of the cake and if it comes out clean take the cake out of the oven and let it cool in the tin for a couple of minutes. (Be mindful that there are pieces of melted chocolate in the cake so don't mistake this for the cake not being baked all the way through).
Once the cake has cooled in the tin slightly turn it out onto a cooling rack and let it cool completely.
Now prepare the chocolate glaze. Chop up the chocolate quite finely. Bring the whipping cream to a low simmer, remove it from the heat and add the chopped chocolate. Let the chocolate melt slightly and then stir until it is well mixed with the whipping cream.
Set it aside for a few minutes to thicken slightly and then pour it over the cake.