This best-ever strawberry rhubarb pie is filled to brimming with juicy, sweet strawberries, tart rhubarb, and the most delectable, buttery streusel topping. It's my favorite summer pie!
I wait for rhubarb season all year long just to make this pie. There is no question about it being my most favorite summer pie by a landslide. No competition. Filled to brimming with juicy, sweet strawberries and tart rhubarb, it is uncomplicated and perfect. And that buttery streusel topping is the perfect compliment to the sweet/tart filling. Plus, it means you don't have to bother with rolling out a pie crust for the top. This strawberry rhubarb pie is a classic, and it has been one of our favorite pies for more than ten years. Tried-and-true, it's a recipe that will be passed down from generation to generation!
And it's one of the main reasons I battle a behemoth rhubarb plant year after year. Best pie ever!
INGREDIENTS
1/4 teaspoon kosher salt
1 tablespoon lemon juice
Heavy cream
3-1/2 cups (1/2 inch) diced rhubarb
1/4 cup quick cooking tapioca
2 pie dough rounds, store bought or homemade (you want enough for the bottom and top)
3-1/2 cups quartered strawberries, tops removed
3/4 cup dark brown sugar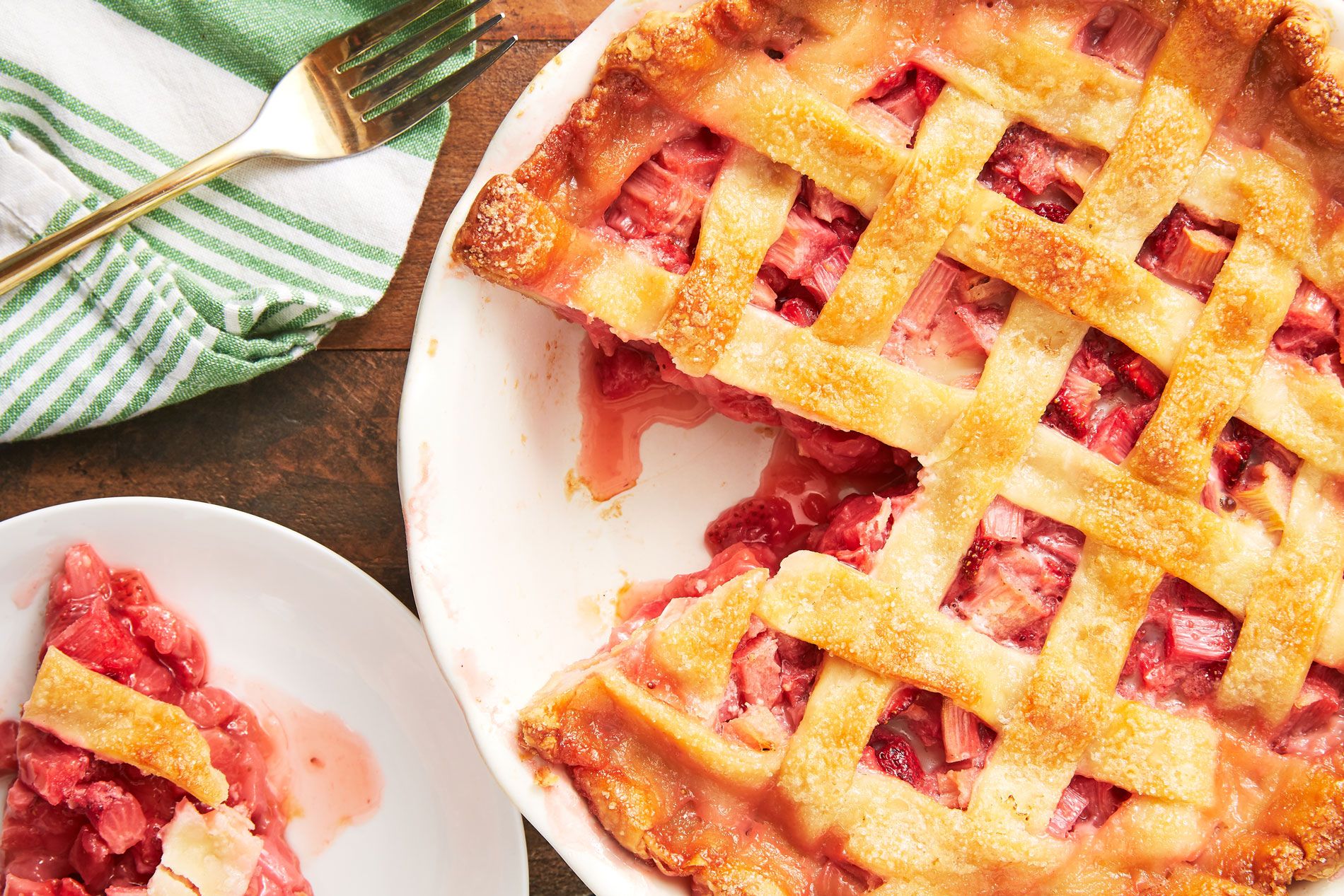 INSTRUCTIONS
MAKING THE CRUST
Preheat oven to 400 degrees.
Add 1 of your rolled out pie dough rounds to the pan.
Letting a bit of the crust overhang.
MAKING THE FILLING
In a large bowl add strawberries, rhubarb, dark brown sugar, tapioca, lemon juice and salt.
Stir until the mixture is evenly coated.
Add filling to the prepared pie crust.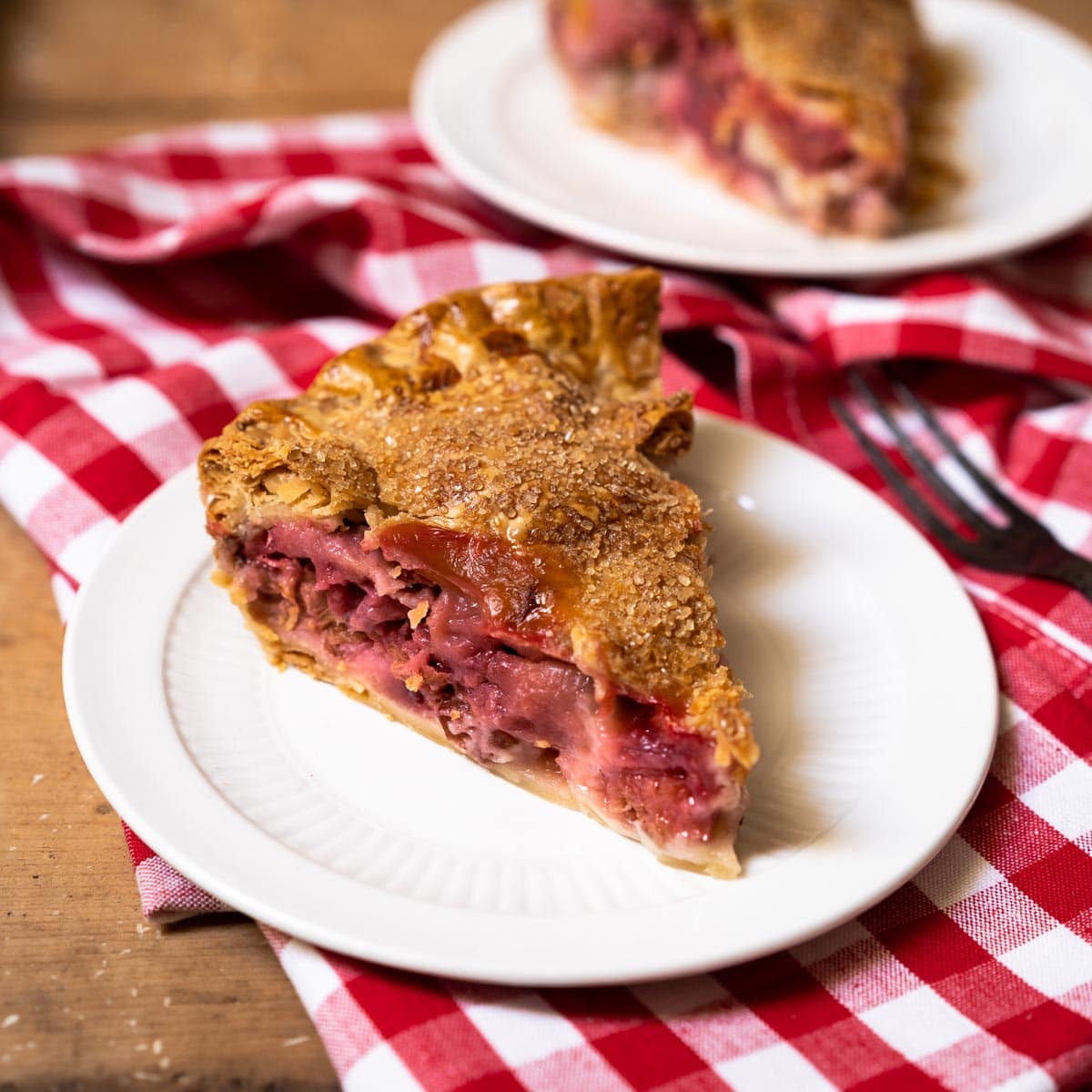 BAKING THE PIE
Cover the pie with the remaining rolled pie crust, cut all but 1/2 inch of the overhanging crust.
Crimp the dough together to create a crust around the edges.
Cut 4 slits into the top of the pie.
Transfer pie to a baking sheet and brush the top of the pie with a little heavy cream.
Bake for 20 minutes and then reduce temperature to 350 degrees and bake for an additional 25 to 30 minutes.
The pie is ready when the top is golden brown and some of the juices bubble out.
Remove pie from the oven and let cool completely before slice.