"Creamy homemade mini pumpkin pie bites with a scratch-made buttery, flaky crust . Easy to make recipe! Perfect portable fall dessert "
My husband has been asking me to make a pumpkin pie all month. He even created a Pinterest board called Pumpkin Pies with over 45 pins of pumpkins pies and pumpkin inspired dessert and sent me an invite. Really? I love him though.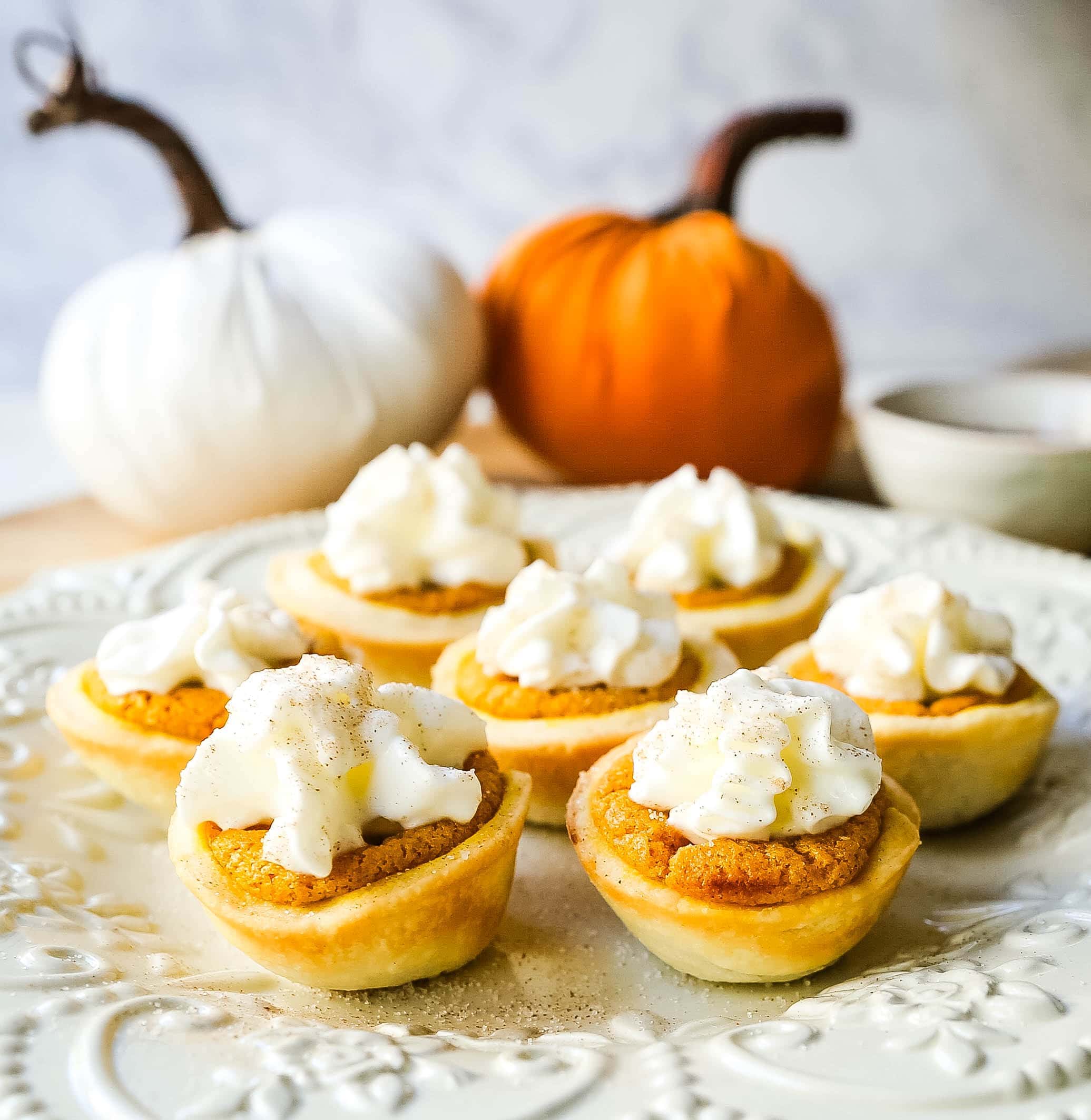 I've been doing so much baking lately; pumpkin spice cakes, caramel cakes, pound cakes geez! There was no way I was gonna have a pumpkin pie in the fridge as well. My waistline is seriously telling on me these days, but I can never say no to this man when it comes to cooking his favorite things. It just lights up his world like a kid on Christmas. I figured these mini pumpkin pie bites were the perfect alternative to baking an entire pumpkin pie.
They're easy, packs in all the flavors of homemade pumpkin pie, portable and downright adorable! Everybody loved these little mini pumpkin pie bites and hubby and son requested them again. rolling my eyes I won't lie though, I think I like these WAAY better than regular pumpkin pit.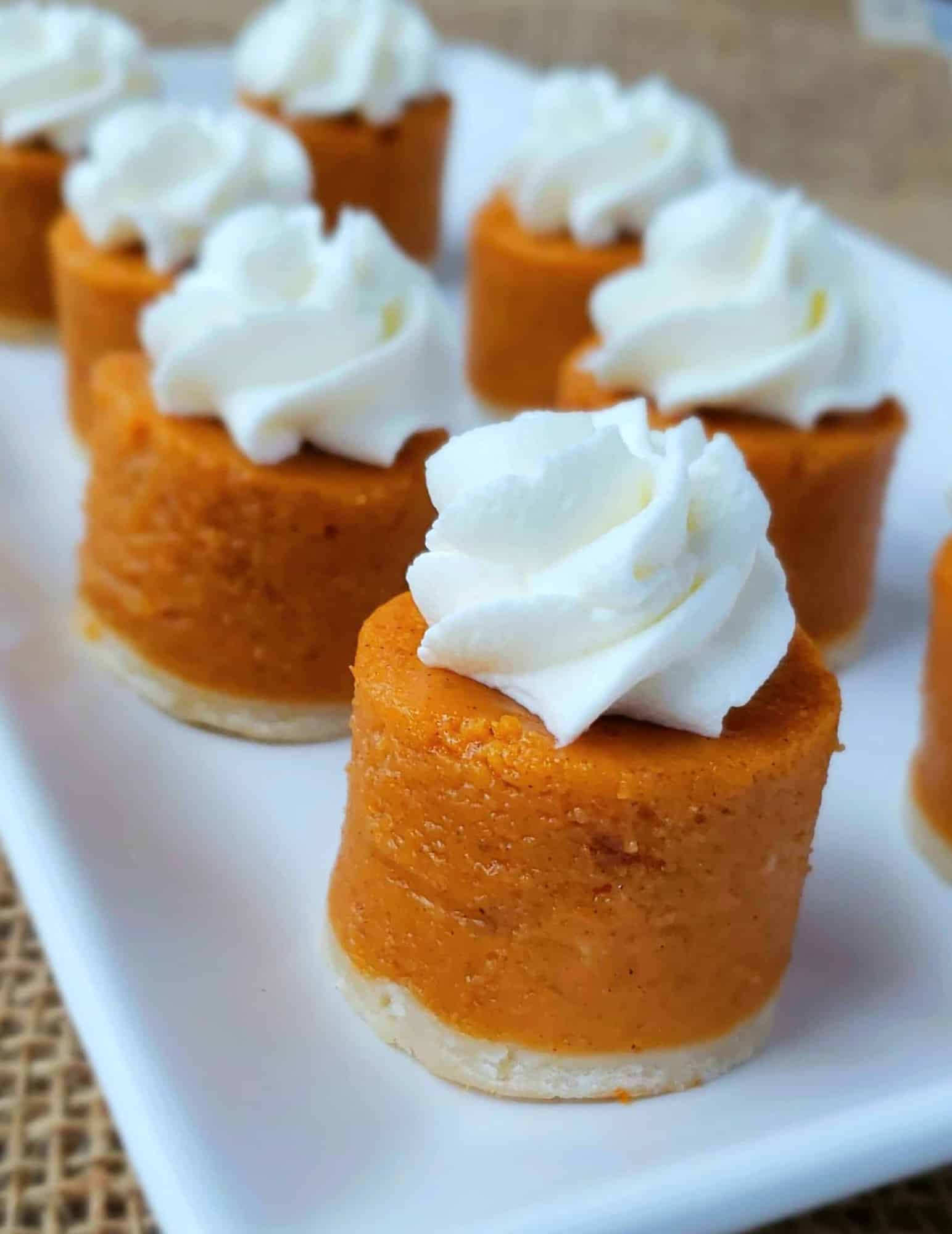 INGREDIENTS
Whipped Cinnamon Coconut Cream
1/4-1/2 teaspoon ground cinnamon
1 tablespoon pure maple syrup
1 can full fat coconut milk, refrigerated overnight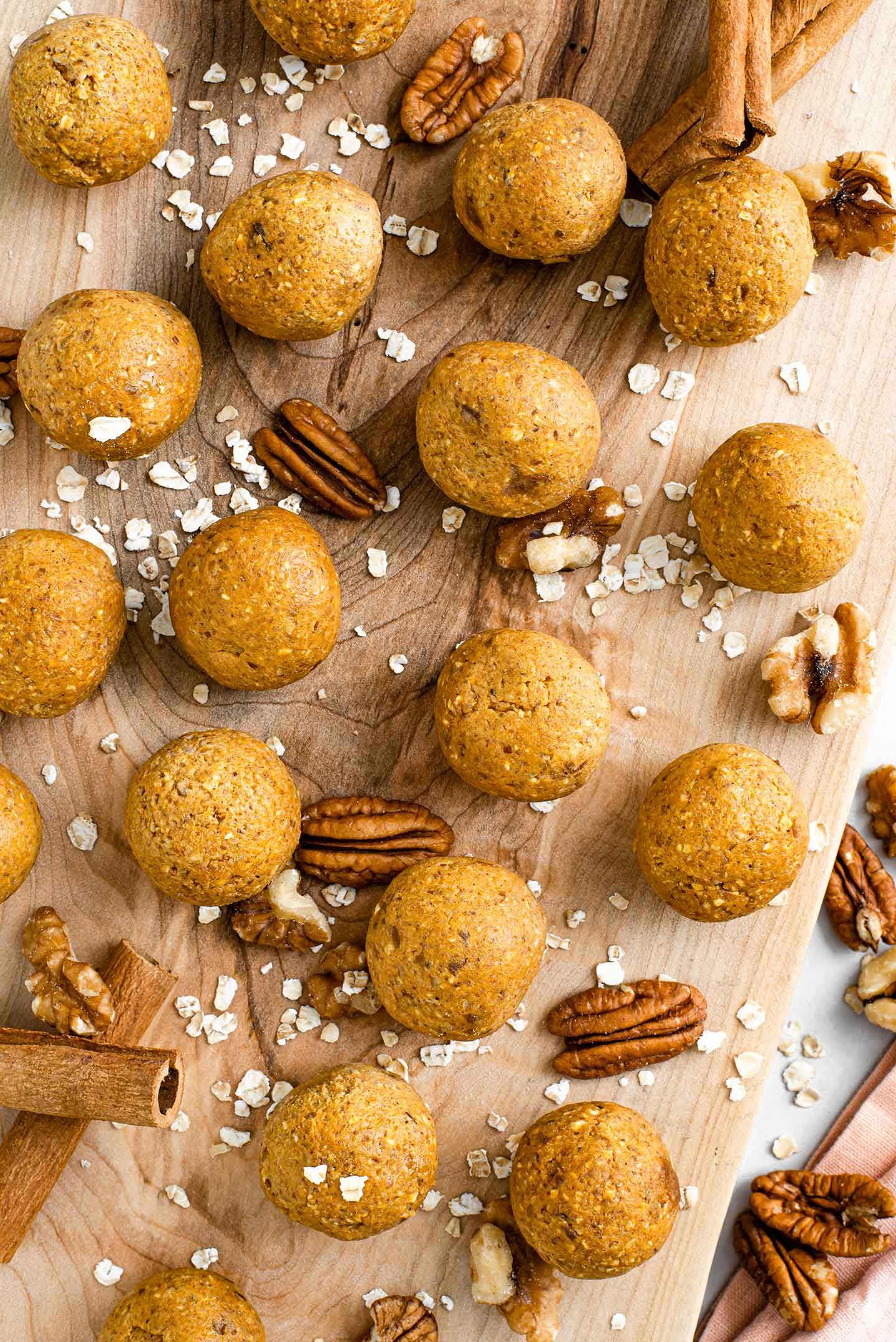 Pumpkin Pie Filling
3 scoops Vital Proteins Unflavored Collagen Peptides
2 teaspoons arrowroot powder
1 egg
1 egg white
1 teaspoon vanilla extract
1/4 teaspoon ground ginger
1/4 cup pure maple syrup
2 teaspoons ground cinnamon
1/4 teaspoon ground nutmeg
1/2 cup canned light coconut milk
Pinch of ground cloves and kosher salt
1 cup pumpkin puree
Pie Crust
2 tablespoons coconut oil, room temperature
1 tablespoon ground cinnamon
1 egg, lightly beaten
1/4 teaspoon kosher salt
1/4 teaspoon ground nutmeg
2 cups almond flour
INSTRUCTIONS
Preheat oven to 350 degrees and grease a mini muffin tin with oil, set aside.
In a large bowl whisk together the dry ingredients. Add in the coconut oil and egg and work them into the mixture until everything comes together and a ball of dough forms. Place 1/2 of a tablespoon of the mixture into the bottom of each mini muffin cup. Use a shot glass or your fingers to firmly press the crust into the bottom of each cup and up the sides of it.
Whisk together all of the filling ingredients until smooth. Add approximately 1 tablespoon of the filling to each of the crusts, you will probably have a little extra filling.
Place the mini pumpkin pie bites in the oven and bake for 18-20 minutes or until the filling is set. Remove from the oven and let them cool in the pan for 5-10 minutes before removing them to cool completely on a wire cooling rack. You may need to run a knife along the edge to loosen them from the pan. Once they have cooled completely, refrigerate in an airtight container until ready to serve.
Take the refrigerated can of coconut milk out of the fridge and flip the can over. Open the can and pour the water into a bowl or container, the cream and water should be separated. Scoop the cream into the bowl of a mixer and add in the maple syrup and cinnamon.
Beat the cream on high speed with the whisk attachment for several minutes or until stiff peaks form. Pipe the whipped cream on top of the pumpkin pie bites or serve alongside them.