Rubber Duck Cake! Back in the 80's when the wonderful Women's Weekly Children Cake Book was released. What a pure joy this book was and still is! Purely from a design perspective, this book is filled with interesting design choices.
Like for example, before I saw the cake we're making today: The Famous Rubber Ducky Cake, I had no idea that ducks had an afro. And even though photographic documentation proves they don't, I just think every single photo of a duck is now fake news. Ducks have afros. Not a joke, just a FACT.
It wasn't just an amazing era for music, but the food was bonkers and so different back then. And in this day and age where we have over the top instagramable and TikTok food trends that are so fast-paced and almost disposable, it's a comfort to be able to travel back to the '80s and see what was so popular, and what people were drawn to. Simplicity. We don't need a realistic fondant toilet roll cake. You can use buttercream and candy and make an awesome cake. That's what the '80s teaches us.
I absolutely adore how cute this rubber duck cake is. I think it's so retro and kind of ugly but in a really cute way. Isn't it funny how far we've come in cake making? Simple new inventions have helped us create these incredible cake sculptures and edible art. But there's something really charming about this cake and how cute it is!
INGREDIENTS
1 pkg Betty Crocker* SuperMoist Golden Cake Mix
Water, vegetable oil and eggs called for on cake mix box
2 tubs Betty Crocker* Whipped Deluxe* Fluffy White Frosting
Yellow food colour
3 orange wedge candies
2 nonpareil candies (1-inch chocolate rounds topped with white sprinkles)
2 chocolate chips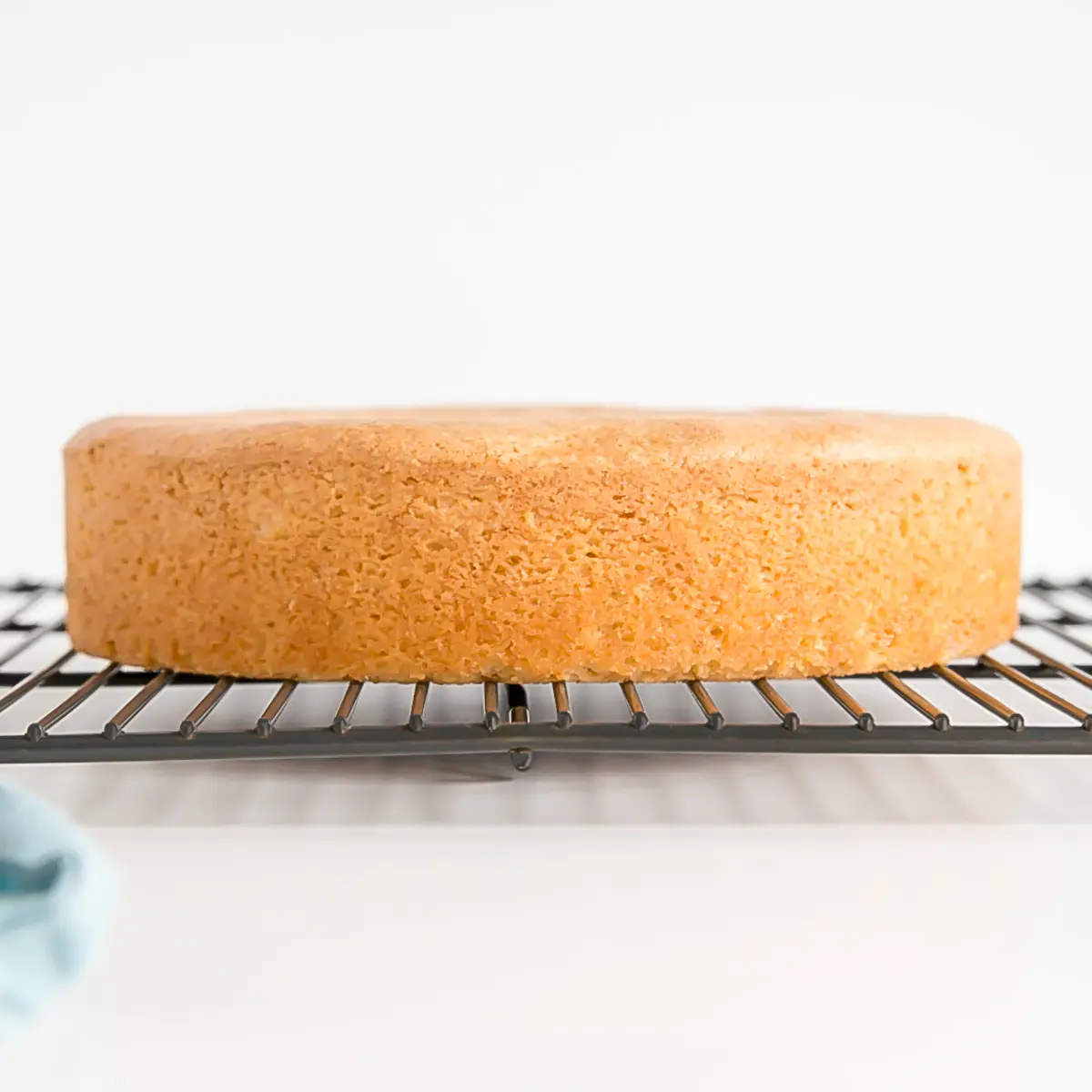 INSTRUCTIONS
Heat oven to 350ºF (325ºF for dark or nonstick pans). Grease bottoms and sides of 1 (8-inch) round cake pan, 1 (9-inch) round cake pan and 1 (10-oz) custard cup with shortening or cooking spray.
Make cake mix as directed on box, using water, oil and eggs. Pour 2/3 cup batter into custard cup; pour 2 cups batter into each cake pan. Bake custard cup 20 to 25 minutes and cake pans 25 to 30 minutes or until toothpick inserted in centre comes out clean. Cool 10 minutes. Remove cakes from custard cup and pans; place rounded sides up on cooling racks. Cool completely, about 30 minutes.
Spoon frosting into large bowl. Stir in enough food color until desired yellow color. Using serrated knife, cut rounded top off 8-inch cake. Place 8-inch cake, cut side down, on serving plate; spread 1/2 cup frosting over top. Place 9-inch cake, rounded side up, on frosted cake. To "crumb-coat" cake, spread thin layer of frosting over side and top of layered cake to seal in crumbs. Freeze cake 30 to 60 minutes.
Reserve about 1/2 cup frosting. Frost side and top of cake with remaining frosting. Place custard cup cake, rounded side up, 1 inch from edge of layered cake for head. Directly opposite head, place 2 orange candies, side by side, for tail shape. Frost head and candy tail with reserved frosting.
Add nonpareil candies to head for eyes; add chocolate chips to center of eyes, attaching with small amount of frosting. Cut rounded side of remaining orange candy to within 1/4 inch of flat side. Using sugared fingers, press cut halves of candy to make them thin to form upper and lower halves of beak. Push 2 toothpicks through beak and insert under eyes.