Pillsbury Cinnamon Rolls with Candied Bacon and a mouth-watering maple frosting…need I say more? These Maple Bacon Cinnamon Rolls are a delicious and easy fall breakfast!
Fall is my favorite season! Thanksgiving, my birthday, my wedding anniversary — there are so many reasons to celebrate and be thankful.
Our family traditions include classic recipes that we enjoy together every year. For me, very few things bring to mind Thanksgiving and family like my Granny's famous cinnamon rolls. However, Granny's cinnamon rolls are made from scratch, so they are a bit time-consuming and not exactly the easiest recipe for a beginner (aka ME) to attempt.
Well, my husband (the chef in the family) came up with the next best thing: Maple Bacon Cinnamon Rolls. Not only are they delicious, but these bacon cinnamon rolls and maple glaze are so EASY that anyone can make them…myself included!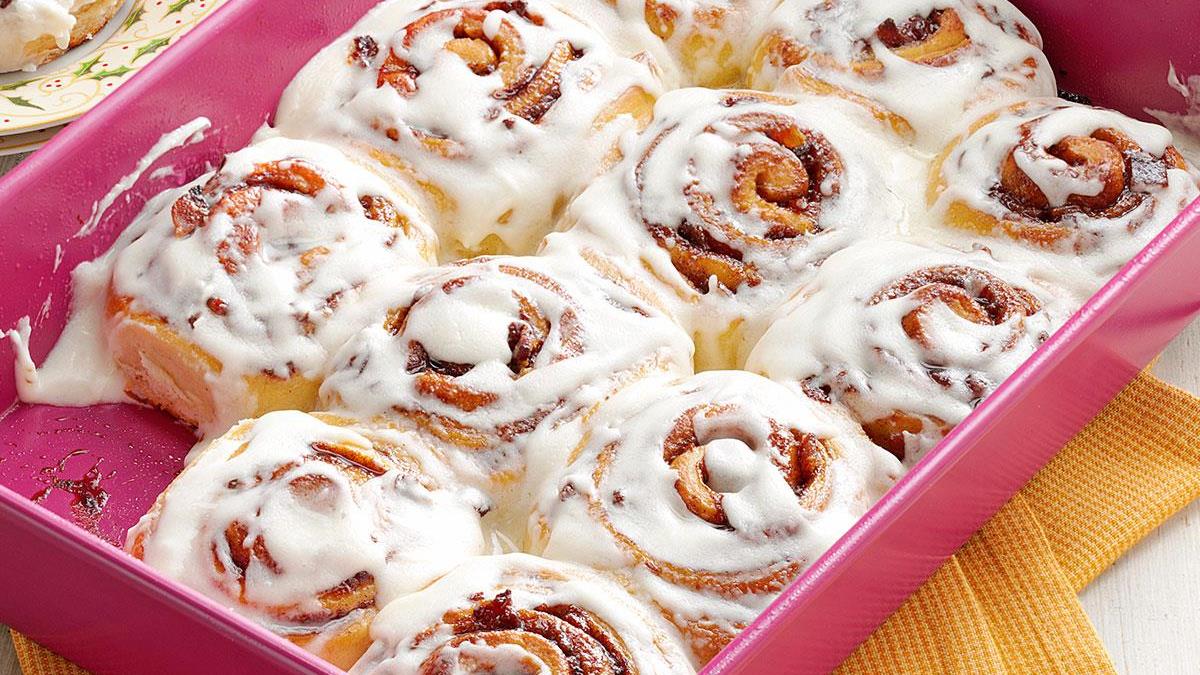 INGREDIENTS
2 Tbsp maple syrup, divided
¾ cup bacon bits (we used 1 package Hormel Real Bacon Bits Original)
1 can cinnamon rolls (we used Pillsbury Flaky Cinnamon Rolls With Buttercream Icing, which contains 8 biscuits)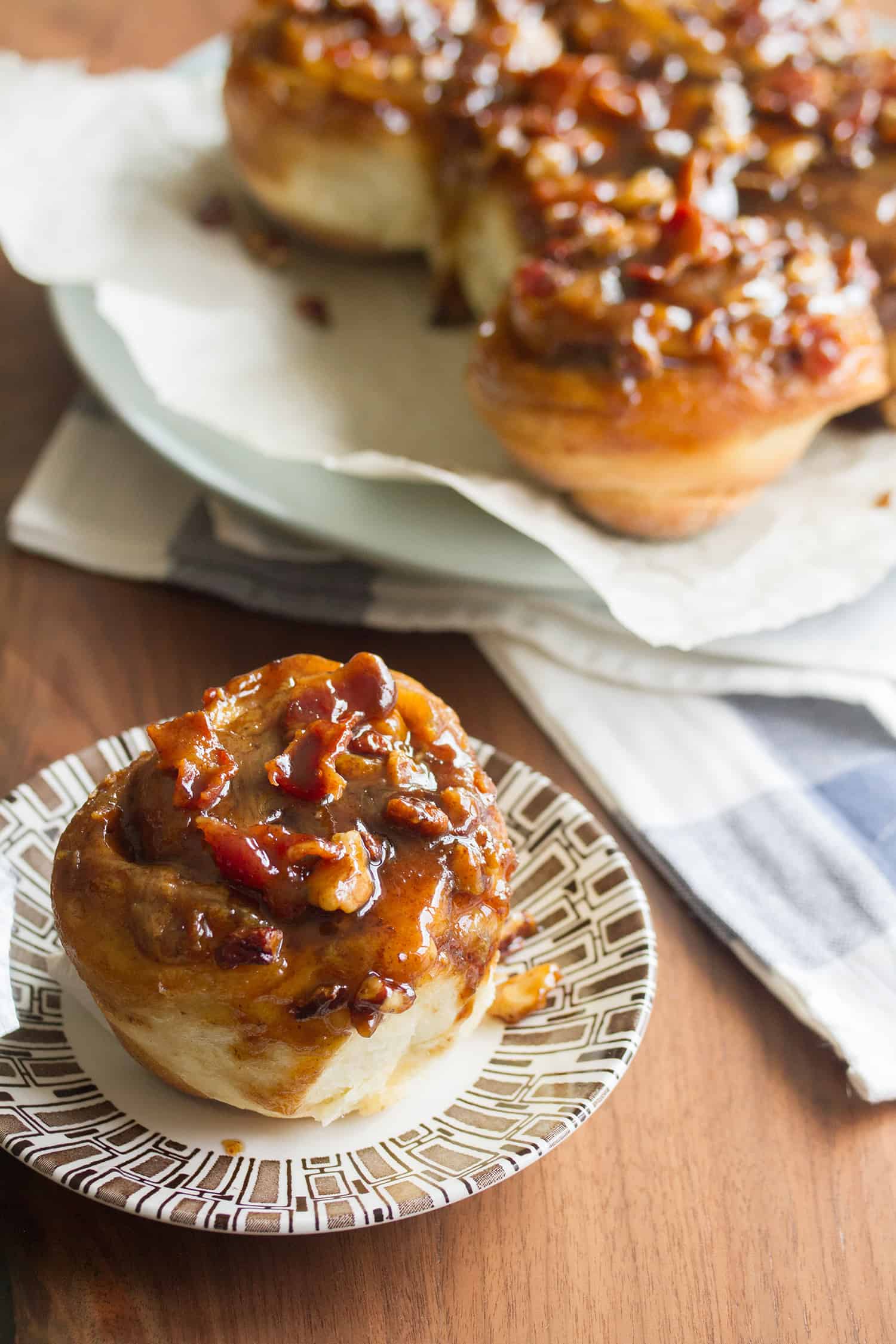 INSTRUCTIONS
PREPARE THE OVEN
Preheat the oven according to package directions.
Spray a 9"round or 8" square pan with cooking spray.
PREPARE THE INGREDIENTS
Carefully remove the cinnamon rolls in one long tube from their container, taking care not to separate the individual rolls.
Unroll the dough as far as it will go into a long sheet, cinnamon side up.
Heat the bacon bits in a small skillet over medium-high heat for 3-4 minutes, until crispy.
Remove to a paper towel and pat to absorb the excess grease.
Return the bacon to the pan, turn off the heat and mix with 1 Tbsp maple syrup.
BAKE THE ROLLS
Set aside 3 Tbsp of the bacon bits for later.
Spread the remaining bacon evenly over the surface of the unrolled dough.
Roll the entire sheet of dough up again, then separate it into the pre-cut individual rolls, and place about an inch apart in pan.
Bake according to package directions.
MAKE THE DRIZZLE
While the rolls are baking, combine the icing and maple syrup in a small bowl.
Microwave for 10 seconds and stir.
When the rolls have baked and are a very light brown, remove and drizzle with icing. Top with the additional bacon bits and serve warm.