Craving pastries but also in a lazy mood? Then this chocolate twist pastry recipe is the answer to all your wishes!
Making this twist is so easy and is as simple as spreading chocolate spread on a pastry sheet, twisting and baking! You'll be munching away in under 20 minutes! They are completely fool-proof and zero effort, yet look so professional and taste amazing.
This is my second recipe using ready-made puff pastry sheets. I am still amazed that most of the best big brand ready-made pastry sheets are vegan. Not to mention, they can be kept in a freezer ready for making a quick treat for unexpected guests or for your own sudden pastry related cravings.
INGREDIENTS
25g shelled pistachios, chopped, plus a few extra for sprinkling
50g dark chocolate chips
100g ready-made custard
2 tsp icing sugar
2 tbsp ground almonds
1 x 320g pack regular or Light Jus-Rol Puff Pastry Sheet
INSTRUCTIONS
STEP 1: MIXING THE INGREDIENTS
Line a baking tray with baking parchment.
Unroll the pastry then turn so one of the longest sides is towards you, and imagine you're going to fold it in half like closing a book.
Mix the custard with the ground almonds.
STEP 2: FORM THE TWISTS AND BAKE
Spread the custard mixture over one half of the pastry, then scatter over the chocolate chips and chopped pistachios.
Fold the other half of the pastry over the top.
Cut into 6 strips, so each one has the fold at one end.
Gently twist each strip a few times – this bit can be messy!
Space the twists on the prepared tray.
Then put in the freezer for 30 minutes.
Preheat the oven to 220°C (200°C fan oven) Gas Mark 7.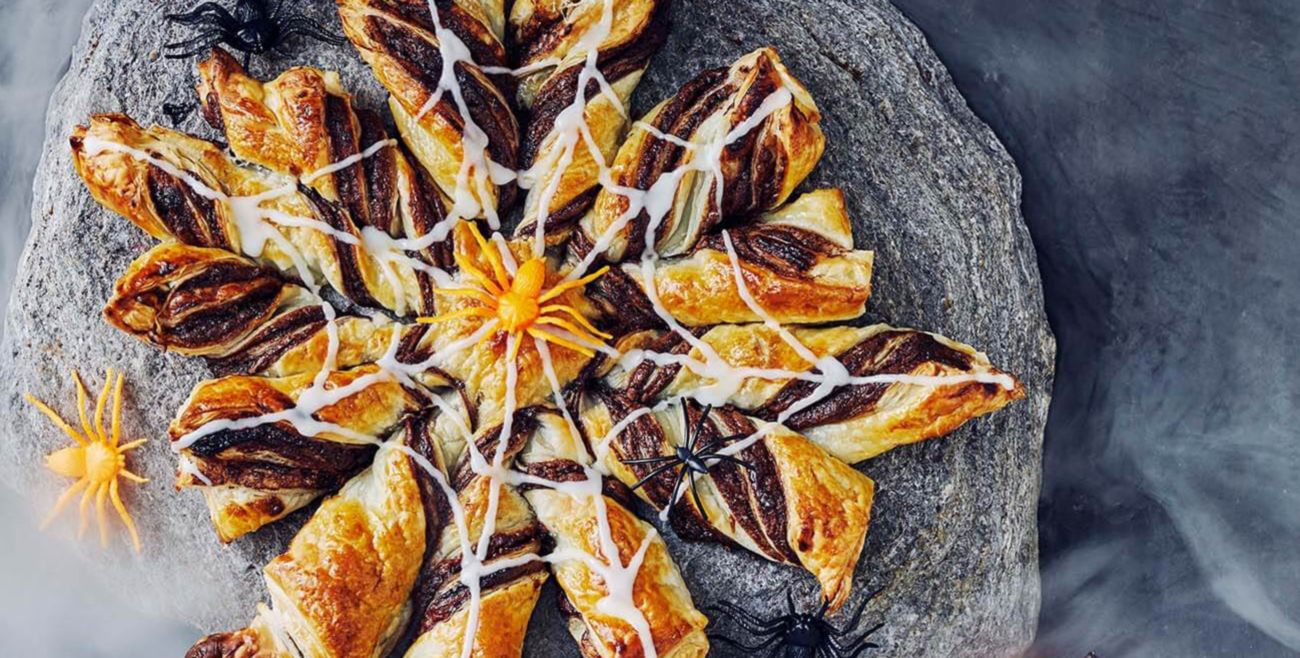 STEP 3: SERVE
Sift the icing sugar over the twists and scatter with a few more chopped pistachios.
Bake for 15-20 minutes until golden and crisp.
Enjoy with a lovely cup of coffee.