Make this cherry Bakewell cake for a birthday, to make the most of the cherry season, or just to have a delicious treat at any time of the year. The Bakewell cake might look like a lot of work due to all those layers, but really, it is so easy to make!
And did I mention how incredibly delicious this is? One slice will probably not be enough… The Bakewell sponge is soft, moist and flavorful due to the use of ground almonds, the jam is sweet and comforting and the whipped cream and cherry filling is just decadent and soooo good!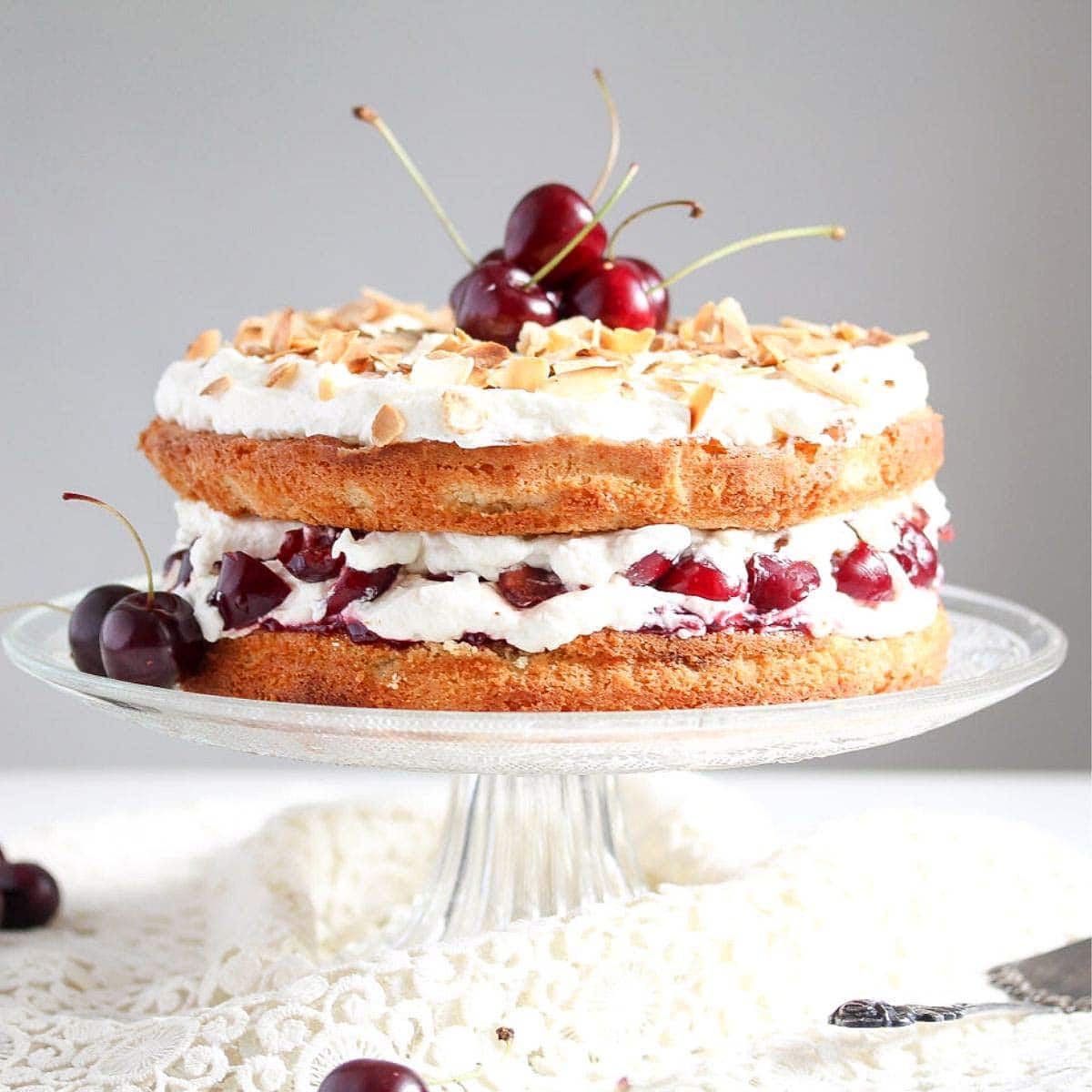 INGREDIENTS
250g (8oz) Picota cherries, washed, pitted and halved
200g (7oz) golden caster sugar
60ml (4 tbsp) lemon juice
30ml (2 tbsp) caster sugar
2.5ml (1/2 tsp) almond extract
4 eggs
100g (3 1/2 oz) self-raising flour, sifted
5ml (1 tsp) baking powder
125ml (1/2 cup) double cream
180g (6oz) icing sugar
60ml (4 tbsp) toasted, flaked almonds
200g (7oz) butter
340g (11oz) cherry jam
Cherries, for decorating
100g (3 1/2 oz) almond flour
INSTRUCTIONS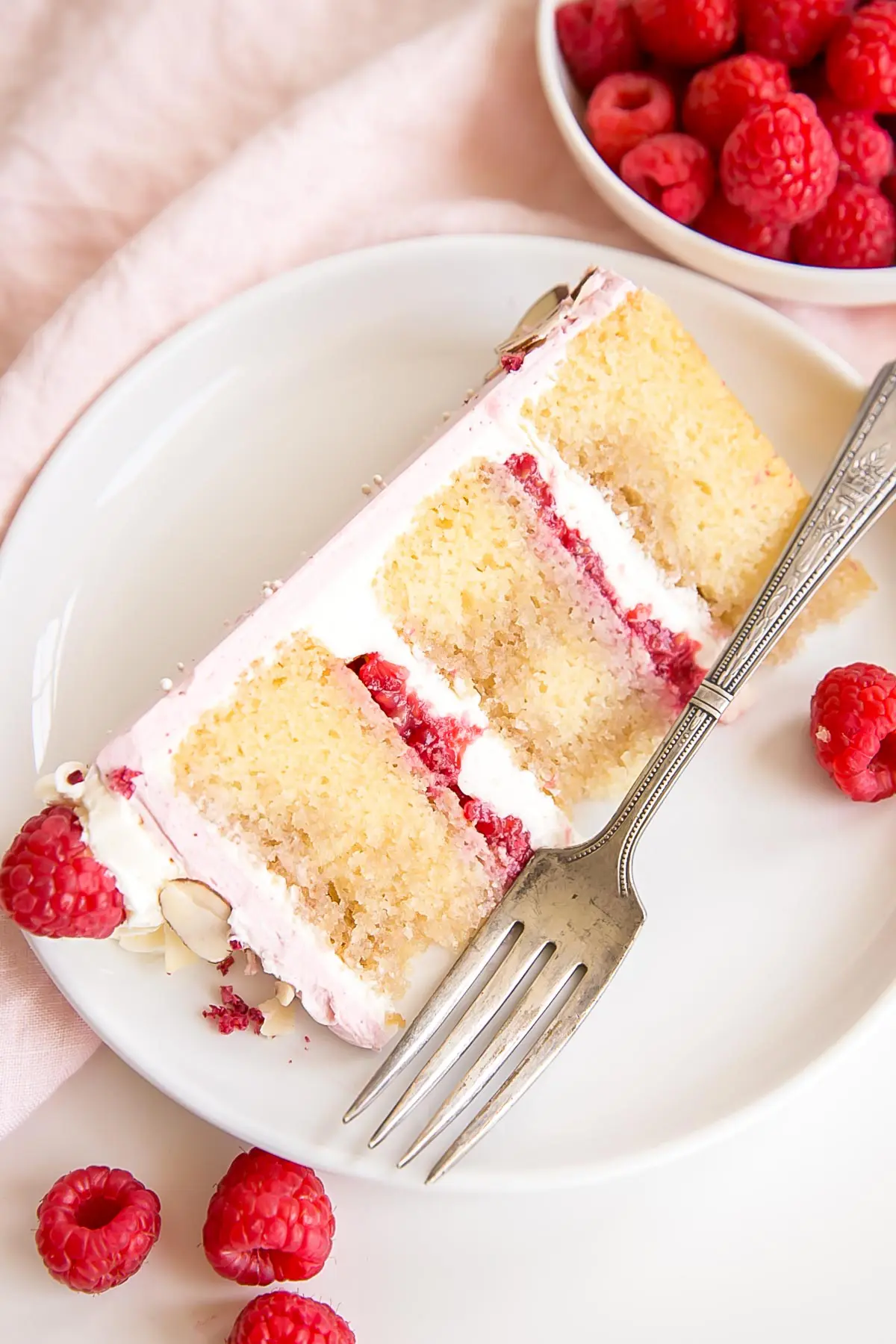 Preheat oven to 180°C/fan 160°C/gas 4. Butter and line the bases of 2 x 20cm round sandwich tins with baking paper.
Beat the butter and golden caster sugar together in an electric mixer until it's light and fluffy.Add the almond extract and eggs and mix until well incorporated. Slowly pour in the ground almonds, baking powder and flour until the the batter is smooth.
Divide the batter evenly between the two tins and bake for 30 minutes until golden and springy.Cool the sponges on a wire rack.
Whip the cream with the caster sugar until soft peaks form. Stir the cherries in with the cream and set aside.Using a sharp knife, carefully cut each sponge cake in half, which will now give you 4 layers to work with.
On the first layer, spread half of the cherry jam, then top with the other half of the sponge cake. Next, spread the cherry cream filling on the next layer, then top with another layer. Spoon the remaining cherry jam on the next layer and top with the last layer. Mix the icing sugar and lemon juice together to form a thick, sugary paste and pour it on the top of the cake and let it slowly ooze over the edges.
Decorate the top of the cake with whole cherries and flaked almonds. Serve immediately and store leftover in a sealed container in the fridge.