Oh boy do I have a treat for you today. I've basically taken one of the most beloved desserts and turned it into candy! I love that I get to do such things for my job. It rarely feels like work, only when I have to do dishes a billion times a day. These cheesecake bites were actually the very first baking recipe I tested out in our new kitchen! Even though our new kitchen is smaller, I find it to be much more functional. I don't have to pace ten steps just to reach the sink anymore (our old kitchen was very wide and open). It actually kind of reminds me of our little work stations in culinary school! Sometimes smaller is better, just like with these cheesecake bites!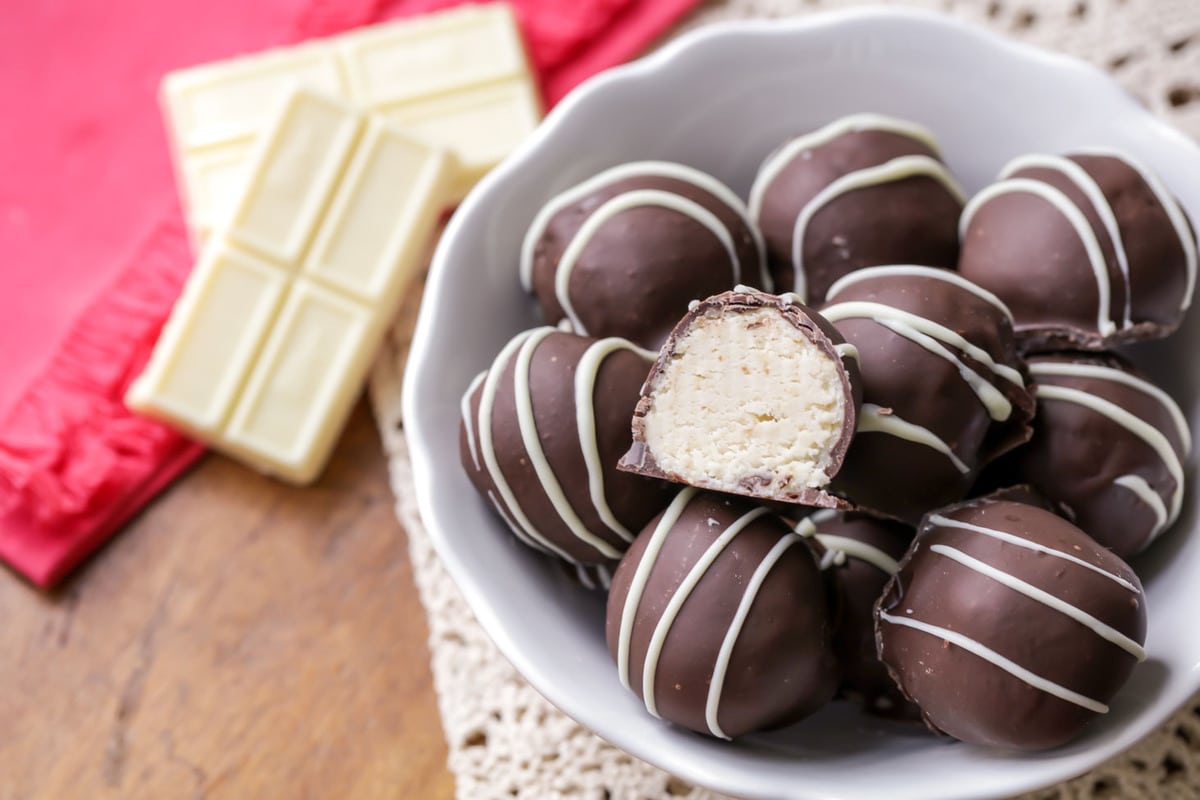 Who doesn't love cheesecake? It's even better when it's bite-sized and covered in chocolate! These popable Chocolate Covered Cheesecake Bites are the perfect party food for any occasion. They're positively addicting and will vanish in about 2 seconds flat. I love that you can't tell what's inside, they look like a regular ole' chocolate bite or bonbon type of dessert but the homemade cheesecake is such a fun surprise! The combination of flavors and textures is fantastic.
By the way, the crust in this recipe is VERY buttery so it stays cohesive and doesn't crumble as you dip the bites in the chocolate. Also, make sure your bites are as cold as possible before dipping for best results!
INGREDIENTS
5 tablespoons unsalted butter melted
4 tablespoons coconut oil
1 teaspoon vanilla extract
½ cup sour cream
1/4 cup sugar
16 ounces cream cheese softened
2 cups semi-sweet chocolate chips
2 eggs
1 1/4 cup graham cracker crumbs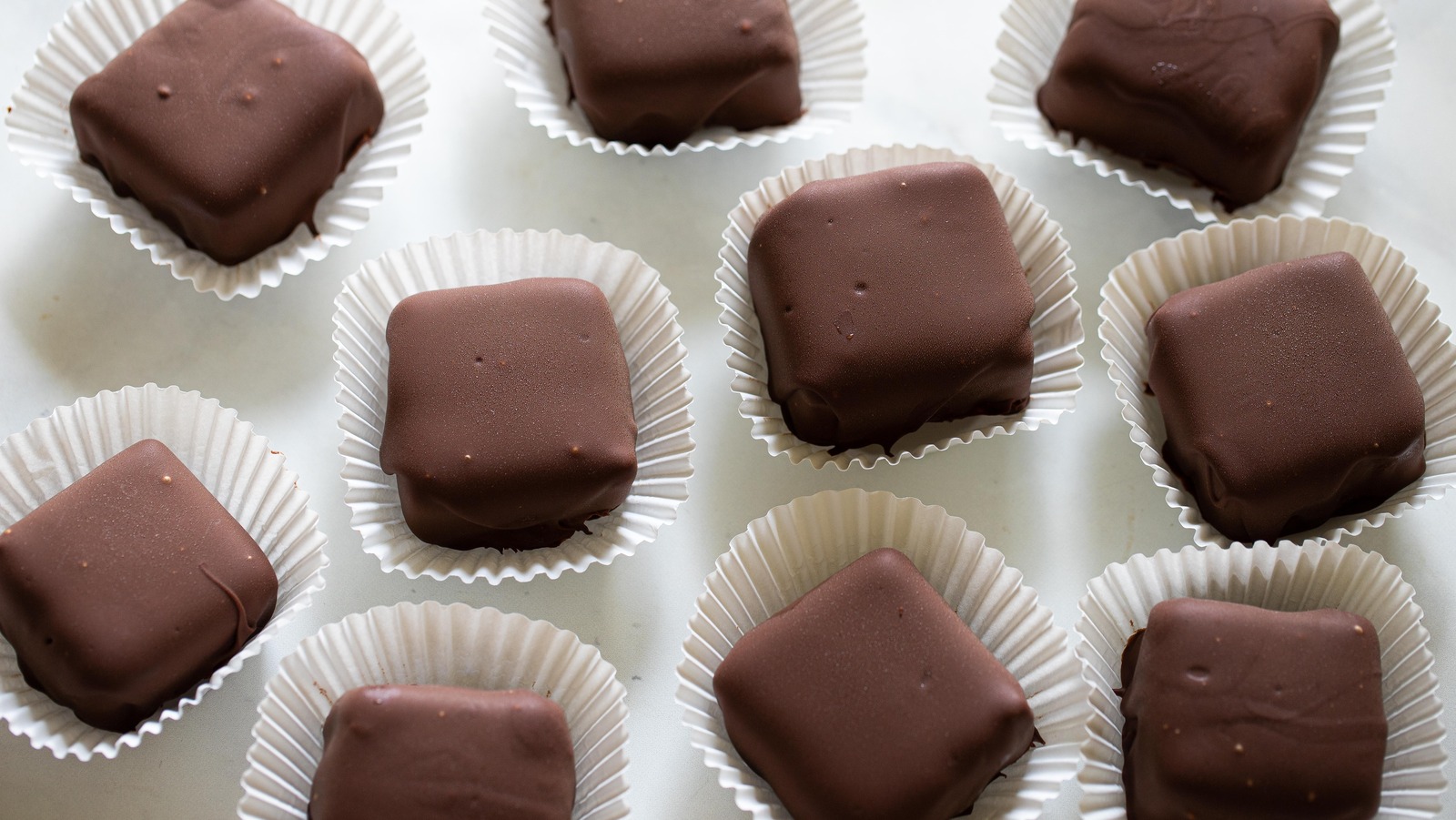 INSTRUCTIONS
PREPARE THE OVEN
Preheat oven to 350 degrees.
Line an 8 inch square pan with aluminum foil.
Spray with non-stick cooking spray.
Combine graham cracker and butter in a small bowl. Texture should be similar to wet sand.
Spread graham cracker mixture into the prepared pan.
Bake for 5-6 minutes or until golden brown.
Take out of the oven and cool completely. Leave oven on!
MAKE THE CHEESECAKE FILLING
Meanwhile assemble the cheesecake filling.
Beat cream cheese in a stand mixer with the paddle attachment.
Add in sour cream, sugar, eggs and vanilla.
Mix until combined. Make sure to scrap the sides of the bowl.
Pour cheesecake mixture on top of the graham cracker crust.
Place in the oven and bake for 35-40 minutes or until the cheesecake is set. It will still jiggle a bit.
Allow the cheesecake to cool completely.
Freeze overnight or for at least 3 hours to harden.
Lift frozen cheesecake out of the pan and peel away foil.
With a sharp knife cut cheesecake into 36 squares. If squares become too soft, freeze until chilled again.
MAKE THE CHOCOLATE DIP
Melt the chocolate and coconut oil in a microwave safe bowl until melted and smooth.
Dip cheesecake squares, one at a time into the melted chocolate. Let the excess drip off.
Place the squares onto a baking sheet lined with parchment paper.
Repeat steps with the rest of the cheesecake bites.
Place the cheesecake bites in the refrigerator to set. Once firm serve!