My friend and I were talking about cake a few days ago. We both kind of get a kick out the uproar concerning "box mix" in the great cake debate.
She told me, "I am going to do cake mix for my next three recipes." I think it stemmed from an incident on her facebook page where someone had gotten quite upset about her use of a box mix. She never backed down from controversy and I love that about her! When I came across this recipe of Granny's I knew I had to make it. Not only was it a box of cake mix, but a box of brownie mix! I can't think of anything more scandalous.
INGREDIENTS
3 medium eggs, separated
225g dark chocolate, broken into pieces
65g plain flour
175g unsalted butter, plus extra for greasing
50g chopped pecan nuts
200g caster sugar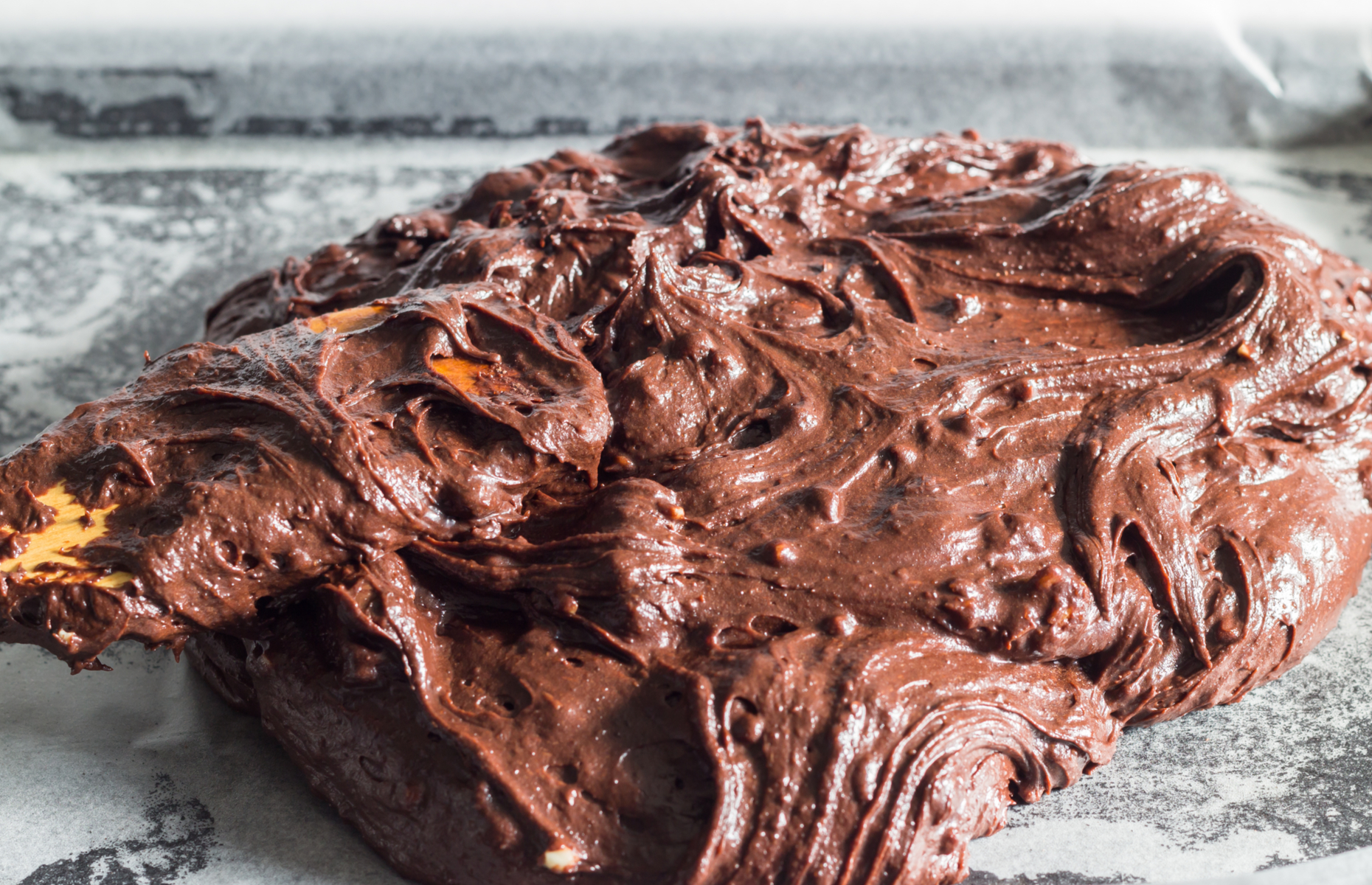 INSTRUCTIONS
Heat oven to 180C/fan 160C/gas 4. Butter a 20-25cm cake tin and line with greaseproof paper.
Place 175g/6oz of the chocolate, plus the butter and sugar in a heavy-based pan and heat gently until melted, stirring occasionally.
Leave to cool.
Whisk the egg yolks into the chocolate mixture, then add the flour, nuts and the remaining chocolate.
Whisk the egg whites until they form soft peaks, then gently, but thoroughly, fold into the chocolate mixture.
Pour into the prepared tin and bake in the centre of the oven for about 35-40 mins until crusty on top.
Leave to cool, then run a knife around the sides and remove from the tin.
Dust with icing sugar and serve warm with custard or ice cream or cold with cream.