Mississippi mud pies come in all shapes and sizes: No two are exactly alike. They can have one layer, or five, and include ice cream or meringue, a flourless cake, nuts, fudge sauce and even brownie. This version, inspired by the towering beauty made by Matt Lewis and Renato Poliafito of Baked in Brooklyn and written about in their book, "Baked Explorations," features a graham cracker base, a dense brownie, chocolate custard and whipped cream. Needless to say, a little goes a long way. Share it with 16 to 32 of your closest friends. And a tip for serving: To ensure a clean release, give the underside and sides of the cake pan a 10-second blast with a hairdryer.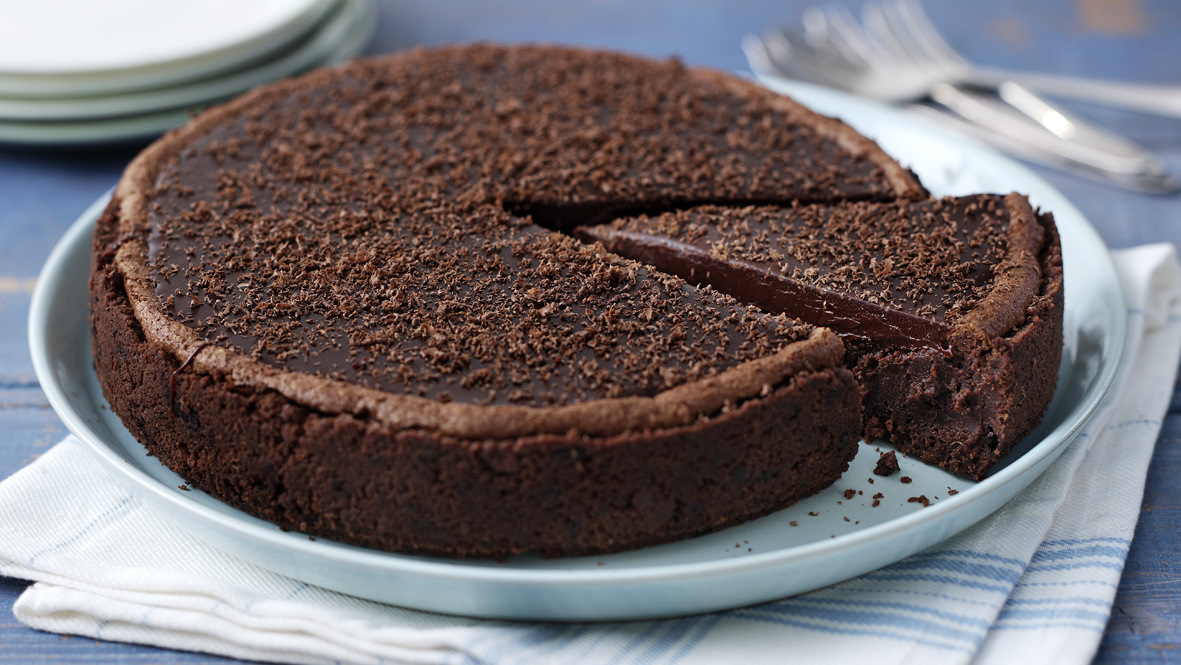 INGREDIENTS
For the filling:
2 ounces unsweetened chocolate, chopped
1 1/2 teaspoons vanilla extract
Pinch of salt
3 large eggs
1 1/4 cups granulated sugar
2 tablespoons coffee-flavored liqueur
1 stick unsalted butter, cut into pieces
2 tablespoons light corn syrup
2 tablespoons all-purpose flour
For the topping:
1/2 teaspoon vanilla extract
1 tablespoon confectioners' sugar
Chocolate sauce, for drizzling (optional)
3 tablespoons finely chopped pecans
1 1/2 cups cold heavy cream
For the crust:
3 tablespoons unsalted butter, melted
1/3 cup chopped pecans
9 chocolate graham crackers (1 sleeve)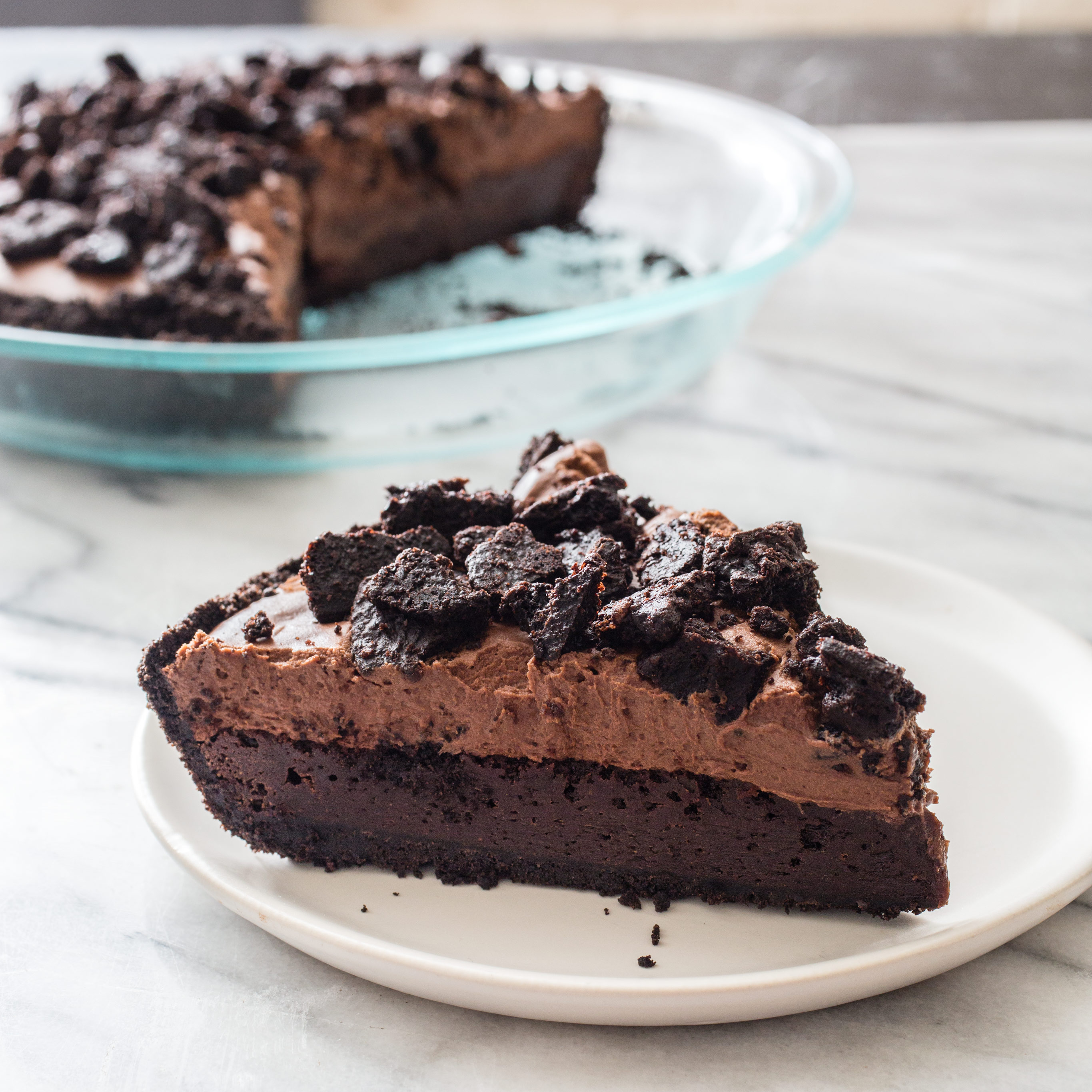 INSTRUCTIONS
MAKING THE CRUST
Preheat the oven to 375 degrees F.
Pulse the graham crackers and pecans in a food processor until finely ground.
Add the melted butter and process until moistened.
Reserve 2 tablespoons of the chocolate crumb mixture for topping, then press the rest into the bottom and up the sides of a 9-inch pie plate.
Bake until set, about 10 minutes; transfer to a rack and let cool.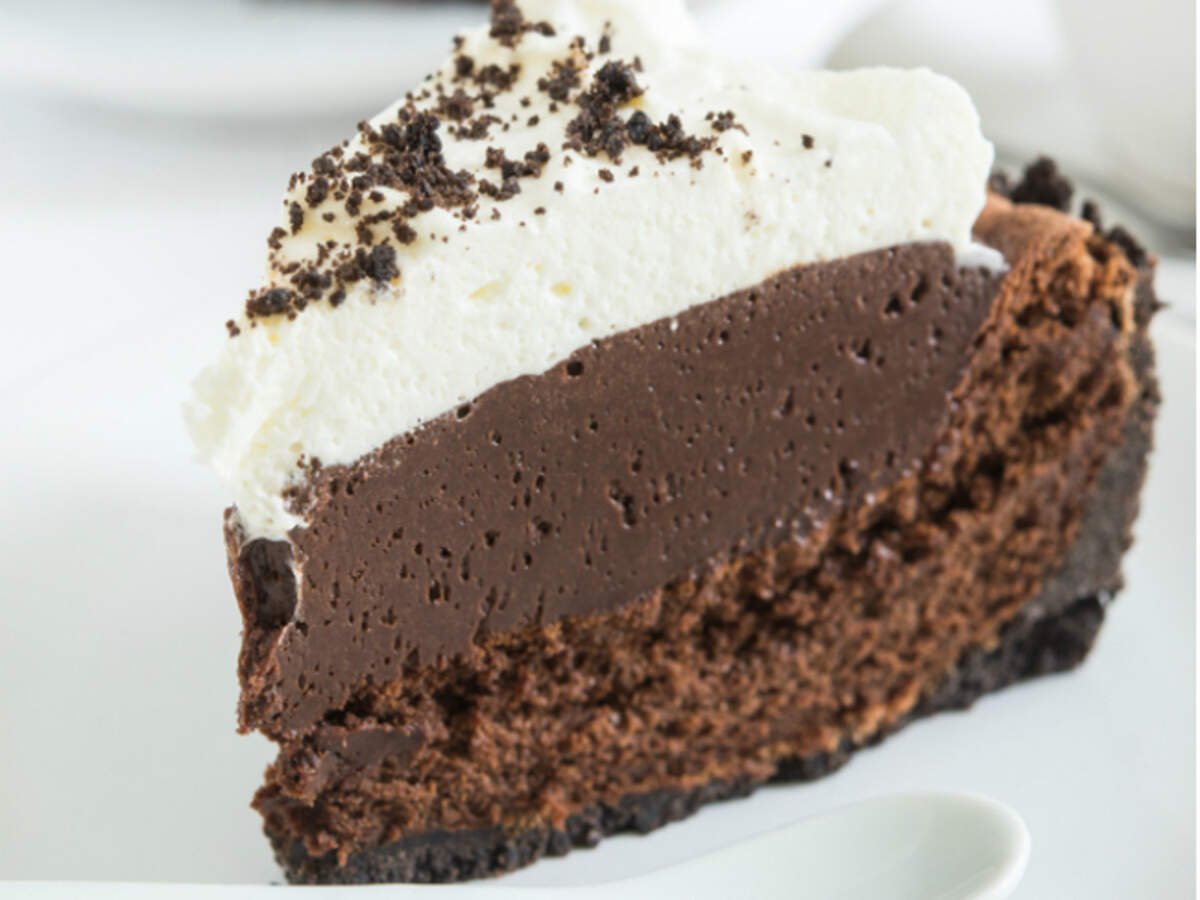 MAKING THE FILLING
Melt the butter and chocolate in a medium saucepan over medium heat, stirring.
Remove from the heat, then stir in the flour and salt until smooth.
Stir in the sugar, corn syrup, coffee liqueur and vanilla.
Add the eggs, one at a time, stirring until smooth.
Pour the filling into the prepared crust and bake until set and cracked on top (like a brownie), about 30 minutes.
Transfer to a rack and let cool slightly, about 2 hours (the pie should still be slightly warm).
MAKING THE WHIPPED CREAM
Beat the heavy cream, confectioners' sugar and vanilla with a mixer until soft peaks form.
Top the pie with the whipped cream, pecans and reserved chocolate crumb mixture.
Drizzle with chocolate sauce.